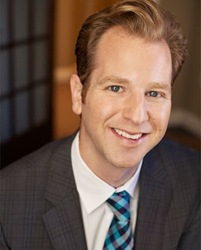 "For many patients, a full facelift would not be the best option. A Comfort Minilift is best for younger or skinnier patients seeking to angulate the jawline or tighten loose skin," said Dr. Kulbersh
Charlotte, NC (PRWEB) April 12, 2017
According to the American Society of Plastic Surgeons the number of cosmetic procedures performed in the U.S. grows every year. What's notable, however, is the shift in the types of procedures that Americans are choosing to undergo, as, with each passing year, ones that focus on specific areas of the body are becoming more popular. In fact, several of these body-specific treatments have been derived from more general, ostensibly one-size-fits-all procedures that don't always accommodate everyone.
"Fortunately, people are choosing their facial plastic surgeons based on their results and credentials and less on fancy marketing," says Dr. Kulbersh. "A patient's trust in his or her cosmetic surgeon is paramount, as is a mutual understanding of the patient's goals. I believe this shift coincides with more body-specific procedures because these types of procedures require more highly-advanced skills and training."
One such procedure is the Comfort Minilift, which addresses early aging concerns on the lower third of the face. It's a different take on the full facelift, and it suits patients seeking rejuvenation with less downtime and discomfort. In general, it is often more suitable for people with sagging skin and small jowls along the jawline and neck, who also have healthy, elastic skin.
"A full facelift is designed for people who have excessive skin laxity and/or fat in their jowls, chin, and neck," says Dr. Kulbersh. "For many patients, a full facelift would not be the best option. A Comfort Minilift is best for younger or skinnier patients seeking long term results to angulate the jawline and tighten loose skin. At Carolina Facial Plastics, this procedure can be performed under local anesthesia, which not only ensures that the patient is as comfortable while limiting their recovery time."
A Comfort Minilift is not intended for people with fine wrinkles (for this, peels and laser resurfacing procedures are more effective) or larger creases such as the nasolabial folds running from the nose to the corners of the mouth (injectable facial fillers are better for this). In the current atmosphere of new lasers and tightening devices, a mini lift such as the comfort mini lift remains the gold standard in lifting and tightening loose skin and fat for patients with early aging changes. I believe it remains the most predictable and longest lasting option.
Learn more about facial fillers at https://CarolinaFacialPlasticSurgery.com/Non-Surgical-Treatments/.
"The Comfort Minilift is often combined with a facial liposuction or a chemical peel to ensure even better, more refined results," Dr. Kulbersh said. "Of course, each patient's needs and goals are different, which is why choosing a skilled, experienced doctor whom you're comfortable with is so crucial. It's your face, so I believe patients should choose an expert."
Double board-certified as a facial plastic surgeon and fellowship-trained in facial plastic and reconstructive surgery, Dr. Jonathan Kulbersh is the founder and director of Carolina Facial Plastics in Charlotte, North Carolina. Dr. Kulbersh received training in facial plastic surgery in Beverly Hills with renowned surgeons, Babak Azizzadeh, MD, FACS, Paul Nassif, MD, FACS, (well-known for his show Botched) and Guy Massry, MD, and has experience in facial rejuvenation procedures, including facelift, rhinoplasty, eyelift and injectables (Botox and fillers). Additionally, as an expert in the function of facial nerves, Dr. Kulbersh has a special interest in patients with facial paralysis and Bell's palsy. Dr. Kulbersh has published numerous articles, as well as chapters of medical textbooks, including Master Techniques in Blepharoplasty and Periorbital Rejuvenation. Please visit our website: https://CarolinaFacialPlasticSurgery.com/.
Carolina Facial Plastics
6849 Fairview Road #200
Charlotte, NC 28210
(704) 842-3644
info(at)CarolinaFacialPlastics(dot)com