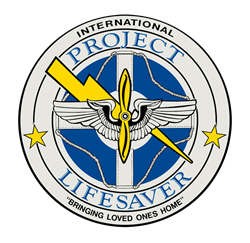 April is a time to educate our communities about autism
Port Saint Lucie, Florida (PRWEB) April 11, 2017
April is Autism Awareness Month; a perfect time for all of us to shine a light – more specifically, a blue light - on the developmental disability that now affects 1 in every 68 children in the United States. Autism is often a very misunderstood disorder. It affects every aspect of that child's life, as well as their families; that is why training, education, and awareness are so important. April is a time to educate communities about autism and that is exactly what Project Lifesaver does.
Project Lifesaver International (PLI) has been shining its light for nearly 20 years by protecting and locating special needs individuals who are prone to the life-threatening behavior of wandering. PLI was the first organization to address the wandering issue among children with autism; working closely with autism advocacy groups, State & Federal legislatures, and public safety agencies, PLI has created a solution to protect individuals when their propensity to wander causes elopement. Project Lifesaver will continue to promote safety & awareness through its nearly 1600 member agencies across the globe.
Project Lifesaver was the first Search & Rescue (SAR) program to apply state of the art locating technology, innovative SAR techniques, and accredited first responder training programs as a solution for special needs wandering. The Program is dedicated to protecting, and when necessary, quickly locating individuals with cognitive conditions who have wandered. Project Lifesaver is the ONLY 501 (c) (3) non-profit organization that has been actively training and equipping public safety agencies in the protection, search, and safe recovery of special needs wanderers.
Project Lifesaver is the "Gold Standard in Excellence" in regard to the wandering issue among special needs communities. PLI has trained thousands of first responders in autism emergency response, and were the first to have Special Needs SAR articles published in significant public safety publications such as, Sheriff's & Deputy Magazine and Police Chief's Magazine. Project Lifesaver has also conducted and supported many wandering surveys & studies, and has been the proud recipient of many national and international prestigious awards for the work it does in the special needs, public safety, and advocacy communities.
The mission of Project Lifesaver is, and always will be, to bring peace of mind and an improved quality of life for high risk special needs individuals and their caregivers. PLI will continue to shine its blue light on Autism Awareness as it continues to achieve its goal of "bringing loved ones home!"
For more information or to learn more about Project Lifesaver visit http://www.projectlifesaver.org or contact us toll-free at 1-877-580-LIFE.