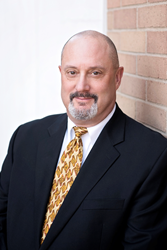 We are excited to have Sherman lead our Industrial COE and look forward to leveraging his knowledge and expertise. Dennis Cornick, Gilbane Building Company
Houston, Texas (PRWEB) April 12, 2017
Gilbane Building Company, a global leader in the construction and facility related services industry, is pleased to announce that Sherman Shwartz has been named to lead its Industrial Center of Excellence (COE). The COE includes multiple internal experts, both domestic and internationally, who bring the institutional knowledge, lessons learned and best practices from a diverse portfolio of relevant projects and past experience.
In this role, Sherman will provide both internal and external support to our project teams, industry professionals and clients. He will guide the strategic direction of Gilbane in support of the continued expansion of its resume in the industrial market segment.
Sherman brings 37 years of relevant industry experience, most recently serving as senior vice president of project delivery and risk management for a global professional services firm. In this role, Sherman was responsible for program management and construction activities in the oil, gas and chemical markets. Managing projects totaling over $50 billion, Sherman has worked both domestically and internationally.
He is a member of the American Institute of Chemical Engineers (AIChE), Engineering and Construction Contracting (ECC) Association, Project Management Institute (PMI), and Construction Industry Institute (CII).
"Our Centers of Excellence (COEs) bring together Gilbane's top professionals in a multitude of key market segments. These individuals are challenged to be thought leaders in their particular areas of expertise, while adding value to our clients and partners through state-of the-art thinking and cutting edge innovation," said Dennis Cornick, Executive Vice President and Global Director of Sales and Marketing. "We are excited to have Sherman lead our Industrial COE and look forward to leveraging his knowledge and expertise. His 37 years of relevant experience, inclusive of time on the client side of the table, will be an asset and a differentiator."
About Gilbane Building Company
Gilbane provides a full slate of construction and facilities-related services – from pre-construction planning and integrated consulting capabilities, to comprehensive general contracting, design-build, construction management, and facility management services – for clients across various markets. Founded in 1873 and still a privately held, family-owned company, Gilbane has more than 50 office locations around the world.