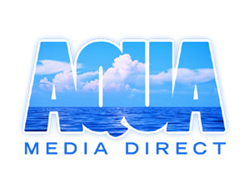 after years of service we are seeing results that could not have been anticipated
Los Angeles, CA (PRWEB) April 12, 2017
Aqua Media Direct, Inc., the first online media company to become an audience extension provider to local TV & Radio Stations, Newspapers, and Cable Companies, is making it's own targeting model, AQUA PRE-TARGETING™, available to National and Regional digital agencies as a premium online display targeting option to add to their online display media options.
AQUA PRE-TARGETING™ introduced in 2011, is now the preeminent targeting model for local online display media. It is the only online display targeting model to be created to compensate for the deficiencies of status quo cookie-based ad models like re-targeting and behavioral targeting in local online advertising. Instead of using algorithms for targeting, AQUA PRE-TARGETING ™ targets websites transparently using sophisticated proprietary 1st party research into the website's audience interests and organizes them into Media Plans. The company now has 1200+ Media Plans available to clients, and and has a Research Department that quickly creates new plans for RFP's upon request.
Because of the overwhelming success in using AQUA PRE-TARGETING™ as a targeting model on hundreds of thousands local campaigns over the last 6 years, Aqua Media Direct Inc, is now making it available to regional and national digital agencies that want to avail themselves of their targeting model's 100% Local Reach, 100% Transparency, and 100% Viewability and excellent results, compared to cookie based model's 37% reach (eMarketer), 00% transparency, and 46% viewability (Comscore).
Aqua Media Direct, Inc.'s CEO, Tom Doyle, says "we knew what we had when we created this alternative targeting model but after years of service we are seeing results that could not have been anticipated". "People really do line up with the research, and this is a completely different and highly effective way to target online display advertising and using it renders great results", Doyle adds.
"Our media clients enjoy the one-of-a-kind nature of our targeting model, AQUA PRE-TARGETING™ for their local selling efforts", Doyle explains, "and while many agencies choose transparent media buys, we do much deeper research to be the basis of how we create a Media Plan for every advertiser".
Until now, Aqua Media Direct, Inc. worked under the online media radar choosing to have one-on-one relationships with Broadcast Groups, and Newspapers. The company is making their targeting model available as an add-on to an agency's menu of options for the first time.
For more information and to arrange a demonstration, please contact the company via their website, http://www.aquamediadirect.com.