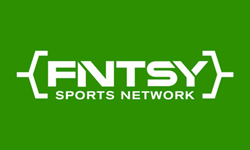 NEW YORK (PRWEB) April 12, 2017
ATLANTA | Inside Injuries, a data-driven injury insights company, has partnered with Fantasy Sports Entertainment Group (FSEG) to provide its users with actionable analysis on Major League Baseball players.
The proprietary injury data and analysis can be found as part of FSEG's RotoExperts Premium MLB Package and as a daily source on FSEG's DailyRoto offerings. Additionally​, Inside Injuries' Dr. Anand Lalaji will make regular video, radio and podcast appearances every week on FSEG's FNTSY Sports Network.
Consumers can also find basic injury analysis on Inside Injuries' mobile app, available through the Apple Store and Google Play. Through this partnership, FSEG and Inside Injuries offer fans and fantasy players the real impact of every injury across MLB.
"We are extremely excited to be partnering with FNTSY. We believe together, with FNTSY and all of their fantasy sports focused media channels, we can provide very valuable injury analysis and insights that will enable fans and fantasy players to become significantly more knowledgeable. Fantasy players and fans will now be able to see the injury risk and projected performance of any MLB player," said Tracy Hankin, CEO of Inside Injuries.
"We are constantly trying to find new ways to differentiate ourselves and offer the absolute best product to our viewers, listeners, readers, and fans," said Nando Di Fino, Director of Content for FNTSY Sports Network. "Inside Injuries is like nothing else on the market – decorated and accomplished doctors running an injury analysis product and giving incredibly accurate predictions. It gives an unparalleled edge and insight to a fantasy player – one that is unique and compelling."
The information offered by MLB and the teams is adequate for the fan but makes it extremely difficult for fantasy players and those with interests in sporting events to make the most optimal decisions. The rapid adoption of the Inside Injuries mobile app during the NFL and NBA seasons validates the need for third-party validated data and analysis on the health status of players. The Inside Injuries data algorithm uses over 12 million data points spanning from historical player injury reports to orthopedic literature to produce its analysis and statistics. The two key metrics Inside Injuries provides to Anthem users are a player's Injury Risk and Health Performance Factor.
For More Information Contact:
Fight Network
Ariel Shnerer
Director, Programming & Communications
ashnerer(at)anthemse.com
Inside Injuries, Inc.
Thomas Ruffle
(404) 229-4636
info(at)insideinjuries.com
About Anthem Sports & Entertainment Corp.
Anthem Sports & Entertainment Corp. is a global sports media company with offices and studios in New York, Toronto, and Los Angeles. Anthem owns the Fantasy Sports Entertainment Group (FSEG), which includes Fantasy Sports Network (FNTSY), the world's first and only channel dedicated to fantasy sports, FNTSY Sports Radio, a 24/7 audio channel, RotoExperts.com, a leader in season-long fantasy sports news and analysis, DailyRoto.com, the most comprehensive and far-reaching daily fantasy sports website, and SportsGrid.com, a leader in general sports entertainment commentary.
Anthem's portfolio also includes Fight Network, the world's premier combat sports channel now broadcasting in the U.S., Canada and over 30 other countries, GameTV, featuring game shows, reality series, movies and sports available in over 9 million homes, IMPACT Wrestling, a professional wrestling promotion seen in 80 countries specializing in television programs, events, products, merchandise, music, as well as the management and promotion of professional wrestlers, and Edge Sport, an extreme and action sports network recently launched in Canada in partnership with IMG. Anthem also has a significant ownership interest in Pursuit Channel, one of the top outdoor channels in the U.S. available in 45 million homes.
About Inside Injuries
Inside Injuries is a leading sports injury, data science, content and technology company. The company predicts the impact of injuries on player performance by using data analytics, medical expertise and statistical modeling. Inside Injuries was built by leading sports orthopedic physicians and data scientists. The company's algorithm was designed to educate sports fans, fantasy sports players and others interested in an "inside" look at sports injuries. The Inside Injuries mobile app is available on iOS and Android. For more information, visit Inside Injuries at http://www.insideinjuries.com, like Inside Injuries at http://www.facebook.com/InsideInjuries, and follow @InsideInjuries on Twitter.