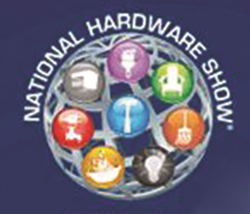 Santa Fe Springs, California (PRWEB) April 14, 2017
Philatron Wire and Cable debuting The Traveler's Flexy Cord™ at the 2017 National Hardware Show at the 2017 National Hardware Show.
National Hardware Show
May 9-11, 2017
Las Vegas Convention Center
Stop by booth # 8360
Philatron Wire and Cable introduces charging made easy for mobile devices with The Traveler's Flexy Cord™. The compact, slinky design extension cord with triple charging outlets allows 3 mobile devices (eg. Smartphone, ipad, laptop) to be charged simultaneously!
The Traveler's Flexy Cord™ is just 4 inches and stretches to 8 feet! This revolutionary New Slinky Design Cord never tangles and the compact design allows it to fit just about anywhere, while doing the job of 3 cords.
This innovative new product makes for easy storage, clean up, and best of all saves valuable time. "We've had to pay very close attention to the changing marketplace, listen to challenges our industry is faced with, and not only meet, but exceed the needs of our customers," said Phil Ramos Jr., Founder and CEO of Philatron Wire and Cable.
The Traveler's Flexy Cord™ is ideal for airports, hotel rooms, bedrooms, kitchens, offices, and anywhere an active traveler needs a quick recharge!
FLEXY™ is a registered trademark - See our full product line available at:
Amazon (Search Triple Outlet Charging Cord)
About Philatron Wire and Cable
A leader in technology, creativity and innovation, Philatron Wire and Cable is a major wire and cable provider in the USA, manufacturing a full range of wire and cable products. As an industry leader in manufacturing, design, development, technology, and marketing, with over 39 years of service Philatron values core competencies offering copper drawing, roping, cabling, extrusion, injection molding, coiling and assembly.
MADE IN AMERICA
Visit us at: http://www.philatron.com
For additional information contact:
Tammy Ashton
Marketing and Sales Manager
(800) 967.9147
tashton(at)philatron(dot)com