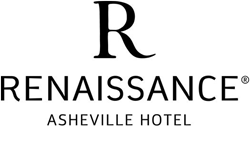 ...proud to partner with Helpmate at this year's Mother's Day Buffet
Asheville, NC (PRWEB) May 11, 2017
Renaissance Asheville Hotel is proud to partner with Helpmate at this year's Mother's Day Buffet.
Celebrate with your mother at the Renaissance Asheville Hotel's Mother's Day Brunch Buffet. Tasty selections ranging from Carved Prime Rib to Made to Order Omelets will be available, along with side dishes such as Smoked Gouda Grits, Applewood Smoked Bacon and fresh Scones. The full buffet menu is available at http://www.renaissanceasheville.com.
A portion of this year's buffet price is being donated to Helpmate. A non-profit organization providing emergency shelter, counseling, child and family advocacy, court advocacy, educational and support groups, community education and professional trainings. Read more at helpmateonline.org.
The brunch will be available from 7:00 am to 1:30 pm on Sunday, May 14, 2017 and reservations will be accepted from 10:30 am to 1:30 pm by contacting us at 828.252.8211.
About Renaissance Asheville:
Renaissance Asheville is a full service hotel located at 31 Woodfin Ave in downtown Asheville, NC. For more information, contact the Director of Sales, Pola Laughlin, at 828-252-2711, or go online to http://www.renaissanceasheville.com.