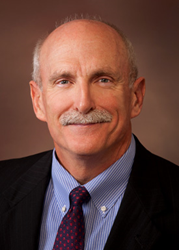 Denton, Texas (PRWEB) April 18, 2017
Denton Attorney David Bouschor has been elected to the board of trustees for Collaborative Divorce Texas. Collaborative Divorce Texas (CDT) is a statewide organization of attorneys, mental health and financial professionals that is dedicated to helping couples and families resolve their divorce and children's issues in a less destructive process than the litigation process.
David Bouschor is board certified by the Texas Board of Legal Specialization in family law.  His office provides divorce services including collaborative, mediation and litigation, as well as probate law and guardianship-related matters in Denton County and the Dallas-Fort Worth area.
As a member of the board of trustees for Collaborative Divorce Texas, he will help guide the organization's mission of providing value to its members through training, education and other resources and to promote collaborative divorce as the preferred method of divorce in Texas. "I am pleased to have the opportunity to serve on the CDT Board because I believe that this is the best way to handle the difficult challenges of a divorce," said Mr. Bouschor.
Bouschor is a graduate of the SMU School of Law. He has been practicing in Denton for over 25 years and is a past president of the Denton County Bar Association and one of the co-founders of the Denton County Alternative Dispute Resolution Program.