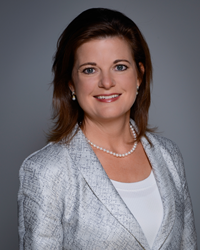 "Our team's success has been built on its ability to form long-lasting client relationships."
St. Louis, Mo. (PRWEB) April 14, 2017
Moneta Group is pleased to announce Partner Diane Compardo has recently been recognized as one of "America's Top Women Wealth Advisors" by Forbes. Compardo was chosen from a pool of more than 13,000 nominations and was one of only 200 women throughout the U.S. to be named to the prestigious list, which was developed by Shook Research.
To be chosen, Compardo was interviewed by Shook and evaluated using an algorithm of qualitative and quantitative data. Factors taken into consideration included client retention, industry experience, compliance record, and firm nominations, as well as qualitative criteria such as assets under management and revenue generation. 
Forbes is the third major financial publication to recognize Compardo's professional achievements in as many years. In 2016, Barron's recognized her as one of the top 100 women financial advisers in the U.S. The Financial Times also chose her to be placed among its top 100 women in 2014. Compardo is the only woman adviser in Missouri to be named to all three lists.
"The respect and success Diane has achieved within our industry reflect the professional integrity, commitment and dedication she brings to her clients every day," Tom O'Meara, Moneta Group partner and chairman of the board said. "These combined accolades, each national in scope, are well-deserved honors for Diane and The Compardo Team."
As a fiduciary and advocate, Compardo leads a team of 16 professionals who are dedicated to helping the team's high-net-worth and family office clients simplify the many financial issues they face in today's complex environment. The team provides a broad range of coordinated services for investing, tax and accounting, risk management, banking and cash management, education and retirement planning, family governance and business, estate and philanthropic strategies. The Compardo Team currently advises on approximately $1 billion of assets.
In addition to being dedicated to her clients and her team, Compardo is committed to attracting more women to the profession. As reported by Forbes, women comprise only 16 percent of all financial advisers in the U.S. "The number of women making family financial decisions has significantly increased in recent years," Compardo said. "Women tend to have empathy and be good listeners. As a financial adviser, these skills are invaluable when building trust and helping clients plan for their futures and simplify their financial lives. Our team's success has been built on its ability to form long-lasting client relationships."
Compardo has also recently received several local accolades. The St. Louis Business Journal named Diane as one of its "Women Influencing Business" in August 2016. In addition, she was recently included on St. Louis Small Business Monthly's list of "Best Wealth Managers" and "100 St. Louisans You Should Know to Succeed in Business." In 2015, Diane was honored with the Missouri Athletic Club's "Women of Distinction" award. She also received a 2015 "Reaching Out" award from Town & Style magazine for her commitment to philanthropy in the St. Louis community.