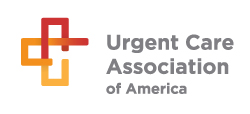 "Urgent care centers and other on-demand healthcare options are expanding their services to treat more illnesses and injuries, making it easier for patients to access affordable care," said Steve Sellars, president of UCAOA.
Naperville, Ill. (PRWEB) April 17, 2017
When an unexpected health concern strikes, it may not be clear where to go for on-demand care, leaving many to wait in long ER lines and pay hefty bills for non-emergency services that could be handled elsewhere. In the past decade, there has been an explosion of affordable, convenient healthcare options – including urgent care, telemedicine, retail clinics and on-site work clinics – that provide on-demand services for a fraction of the price of an ER visit.
The increasing number of choices is causing rampant patient confusion. The Urgent Care Association of America (UCAOA) wants to help educate patients about these options so they understand when to go to each, saving valuable time and money.
Urgency or Emergency: What to Consider
Today, the growing number of ER-alternative options is making it easier for patients to save money without sacrificing quality of care for non-emergency conditions. When selecting a healthcare provider, consider the three C's: care, convenience and cost.
•Care: Evaluate the severity of your symptoms and identify what services you may need. Life- or limb-threatening issues should always send you to the ER. Anything else can likely be treated elsewhere.
•Convenience: Know what healthcare facilities are available nearby, as well as their hours of operation, to determine the best option.
•Cost: Understand which providers are covered by your insurance, or if there are any requirements such as pre-authorization.
Selecting On-Demand Healthcare Options
Emergency departments are designed to handle the most serious life-threatening, emergency situations that require immediate attention. Emergency care can be costly for those with less acute illnesses or injuries, resulting in an average wait time of more than an hour and a much higher bill. A study in Health Affairs found about 13-27 percent of all emergency room visits could take place at an urgent care or retail clinic, which could save $4.4 billion in healthcare spending annually*.
For less severe conditions, consider one of these ER-alternatives:
Urgent Care Center
Urgent care centers provide a robust spectrum of care for immediate but non-emergency or life-threatening situations, treating everything from the flu and broken bones to asthma and concussion screening. Urgent cares are equipped to handle illnesses and injuries requiring X-rays, intravenous fluids and on-site lab tests. Focused on convenience, urgent cares offer short wait times and affordable care, with services covered by most insurance providers.
Retail Clinics
Retail clinics, or walk-in clinics, are typically found in local supermarkets or pharmacies, and offer a variety of wellness services for conditions less serious than those handled at urgent care centers or ERs. Retail clinics treat uncomplicated minor illnesses and provide preventative care such as vaccinations.
Telemedicine
Telemedicine connects patients with providers for virtual visits regardless of distance, increasing access to care while reducing costs and travel time. Many healthcare organizations adopt telemedicine options to make better use of resources and reach a larger population of patients remotely. Urgent care centers, for example, use online telemedicine platforms to treat patients in rural communities, or for brief consultations and follow-ups that do not require in-person visits.
On-Site Clinic
Many employers are now offering on-site clinics to their employees to increase access to health care. Similar to retail clinics, on-site clinics offer wellness and preventative services that vary per location.
"Urgent care centers and other on-demand healthcare options are expanding their services to treat more illnesses and injuries, making it easier for patients to access affordable care," said Steve Sellars, president of UCAOA. "ER-alternatives provide high-quality, affordable care when patients need it most – offering extended hours and locations."
Learn to Differentiate
Free-standing emergency rooms are facilities that are not attached to a hospital but often charge the same high cost of care found at the ER. These free-standing facilities are often mistaken for urgent care centers. Double check that the facility you choose offers the services and insurance or payment options that best suit your needs.
"There is an increasing number of free-standing emergency rooms, causing confusion for patients who may believe they are in an urgent care center while being treated, only to receive a significantly higher bill after," said Sellars.
When seeking care for non-life or -limb threatening situations, patients should make sure that the facility they're visiting identifies itself as an urgent care or immediate care center, and not as an emergency department. Patients can find a conveniently located urgent care center near them at http://www.whereisurgentcare.com.
About the Urgent Care Association of America
The Urgent Care Association of America (UCAOA) is a membership association for urgent care health and management professionals, clinics and those who support the urgent care industry. UCAOA provides educational programs in clinical care and practice management, has a monthly Journal of Urgent Care Medicine and maintains an active online presence and member community for daily exchange of best practices. UCAOA provides leadership, education and resources for the successful practice of urgent care for its members. For more information visit http://www.ucaoa.org.
# # #
*Weinick RM, Burns RM, Mehrotra A, et al. "Many Emergency Department Visits Could Be Managed At Urgent Care Centers And Retail Clinics." Health Affairs. October, 19, 2010.