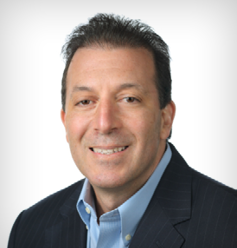 "We believe a decade of experience helping customers become Revenue Marketers plus our deep MarTech expertise will allow us to quickly add value to Infor's customers via the integration of Marketo and the CX Suite."
Atlanta, GA (PRWEB) April 17, 2017
Revenue Marketing™ Company, The Pedowitz Group (TPG), announces its partnership with Infor, a leading provider of beautiful business applications specialized by industry and built for the cloud. An Infor and Marketo consulting company, TPG has the largest and most successful Revenue Marketing practice in the world, servicing over 1500 clients.
TPG is a three time Marketo Partner of the Year winner and a finalist again this year for Digital Services Partner of the Year. As such, the company believes it is perfectly positioned to deliver integrated Infor and Marketo customer engagement solutions worldwide.
"TPG is thrilled to be one of the first Infor partners focused on the digital customer experience," said Jeff Pedowitz, president and CEO, TPG. "We believe a decade of experience helping customers become Revenue Marketers plus our deep MarTech expertise will allow us to quickly add value to Infor's customers via the integration of Marketo and the CX Suite."
"We are very excited to have TPG join the Infor Partner community, bring a deep expertise to deliver engagement solutions that are designed to help our customers establish lasting relationships and drive revenue," said Neil Wilson, Vice President of Global Alliances for Infor. "Their proven track record and unique approach to driving digital transformation can help promote the worldwide adoption of Marketo and the Infor CX Suite."
Marketing Landscape
With the proliferation of the MarTech scene, today's enterprise companies typically have over 20 solutions in their stack. To help maximize effectiveness, TPG plans to position Infor and Marketo as the centerpiece of its Revenue Marketing architecture for customers adopting marketing technology to improve customer engagement and revenue generation. TPG has incorporated ten years of experience into its enterprise deployment model. This model is customized for large, complex implementations and specifically focused on accelerating revenue and return on MarTech investment.
TPG Client Results

Large financial services firm: Created sales pipeline of $1.1B in asset values through a nurture campaign.
Large telecom technology and services firm: Exceeded their goal of $341M in marketing sourced opportunities by 10% to overachieve $370M.
Technology services firm: Began forecasting marketing's contribution to pipeline, and within the first year realized a 155% annual target achievement.
About Infor
Infor builds business software for specific industries in the cloud. With 15,000 employees and over 90,000 customers in more than 170 countries, Infor software is designed for progress. To learn more about Infor, please visit http://www.infor.com.
About The Pedowitz Group – Connecting Marketing to Revenue™
As your partner, TPG can help you plan, build and optimize your revenue engine by delivering services in MarTech, demand generation and marketing operations. We believe that Marketing is the driver of customer engagement that fuels the revenue engine. The Pedowitz Group customers have won over 50 national awards for their Revenue Marketing excellence. To discover how we can help your organization become successful Revenue Marketers™, visit http://www.pedowitzgroup.com, or call us at 855-REV-MKTG or visit Revenue Marketer Blog.
# # #