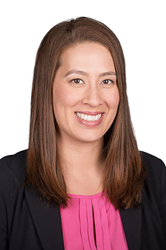 Rachel is a heavy hitter in the corporate tax world.
Englewood, Colorado (PRWEB) May 04, 2017
We are pleased to announce that Rachel Sawyer has joined TaxOps as a partner in the Federal Tax practice. She specializes in helping corporations develop tax strategies that meet compliance obligations and reduce tax risk.
"Rachel is a heavy hitter in the corporate tax world," Brian Amann, CEO and founder of TaxOps says. "Her experience as a service provider and as a leader of an internal tax function provides her with a view from both sides of the desk. That combination is invaluable to our model – providing complex businesses with effective outsourced tax functions." Rachel's diverse tax background obtained from the private sector and public accounting gives her a broad perspective for interpreting the business impact of taxes at all levels -- federal, international, and state and local.
At TaxOps, Rachel's professional emphasis will be on income tax consulting and compliance, accounting for income taxes (ASC 740), and tax cash flow management. Supported by an expert team of specialists, she'll be collaborating with businesses that want to enhance their business success with tax strategies that complement their growth objectives. Rachel has extensive experience identifying planning opportunities to minimize or defer taxes and reduce tax risk at high-growth companies intent on getting cash back quicker, monetizing AMT credits, or achieving other objectives for reducing tax obligations or exposure.
Prior to joining TaxOps, Rachel was the Director of Taxation for Intrepid Potash, Inc., where she oversaw federal income tax, state income and indirect tax, and Research & Development study activities. She began her career in a diversified tax role at EY, formerly Ernst & Young.
Please join us in welcoming our newest partner. Rachel can be reached at 720.227.0068 or rsawyer(at)taxops.com. Follow us on LinkedIn.