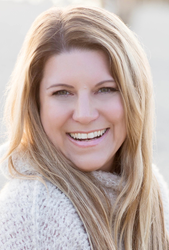 I'm honored to be able to share my 20 years of experience with as many entrepreneurs as possible.
Los Angeles, CA (PRWEB) April 17, 2017
After 20 years in public relations and marketing, award-winning publicist Heather Burgett, CEO and founder of The Burgett Group, Inc. (TBG) introduces her PR Stars Programs to teach entrepreneurs how to run their own public relations campaigns.
Burgett says, "It's exciting to be continuing to evolve my public relations practice. Taking this leap into the online business world is both challenging and exhilarating. While I continue my usual TBG business activity, I will also be coaching clients one-on-one and guide them through executing their own public relations campaigns as I roll out other educational programs. I'm honored to be able to share my 20 years of experience with as many entrepreneurs as possible."
She kicks off the new PR coaching business with her first-ever free online speaker series, "PR Secrets Revealed: Go from Sidelines to Headlines and Win a Global Audience," where she hosts over 20 top experts as they share simple and step-by-step actionable public relations tips, tools and tactics, accompanied by free gifts for attendees, including templates, checklists, guides, e-books, and more. The Summit starts on Monday, April 17th and runs through May 7th.
Summit attendees will receive daily access and insight into inspired PR and marketing minds, including successful entrepreneurs who are rocking it at securing their own PR without a rep. The event offers proven methods to get the media buzzing, elevate one's image and how to have more business success.
Featured guests include Chris Gardner, columnist at The Hollywood Reporter; Alex Wehrley, TV Host of Business Rockstars; Kimberly Fowler, CEO and founder of YAS Fitness Centers; Kat Eller Murray, principal and founder of ROAM Communications; media trainer and marketing strategist Susan Harrow of Harrow Communications, Inc.; Jennifer Berson, founder and president of Jeneration PR; Sabina Hitchen, founder of Sabina Knows; Lisa Wang, co-founder of SheWorx; communications and confidence coach Karen Donaldson of Karen Donaldson, Inc.; Geri Stengel, Forbes contributor and founder/president of Venureneer; Jackie Kotei, founder of Media Awakenings; Remy Bernstein, COO of Longneck & Thunderfoot; Kristina Tsipouras, founder and CEO of Moroccan Magic; mindset expert Alain Torres of Power Couples Project; Nelly Yusupova, CTO, entrepreneur and creator of TechSpeak for Entrepreneurs bootcamp; publishing and media consultant Donna Sozio; digital marketing expert Dariya Smailova of Gate Labs; crisis communications expert Rory O'Connor; strategic communications expert Dave Yewman, Crosby Noricks, founder of PR Couture; Kyle Brown, CEO of Fit 365 Shakes; marketing and sales expert Robin Kramer of Flourish & Thrive Academy; and entertainment publicist Henry Eshelman, founder of PMG - Platform Media Group.
To register for the summit, please visit: http://prstars.net/PR-secrets-revealed/free-event.
About Heather Burgett
Heather Burgett, CEO & founder of The Burgett Group, is an LA-based award-winning PR professional and published writer with 20 years of public relations and marketing experience. Her counsel has been heeded by entrepreneurs, celebrities, philanthropists, authors, rockstars and top brands. In 2017, she introduces her signature PR Stars Programs to help entrepreneurs execute their own PR campaigns, make headlines, and gain a global audience. She has been featured in the New York Times, Los Angeles Times, Variety, PR Week, CSQ: C-Suite Quarterly and on KCET-TV's "SoCal Connected." She is a recipient of the PRism Award from the PR Society of America.
Web: PRStars.net
Facebook: http://www.facebook.com/PRStarsPrograms
Instagram: @heather.burgett
Twitter: @theburgettgroup