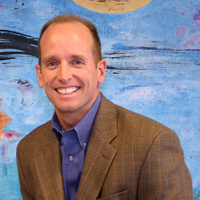 "Paul, Tom, and Kathleen are coming on board at just the right time to help us scale the company, and become the next major force in enterprise storage." - Andres Rodriguez, Nasuni CEO.
Natick, MA (PRWEB) April 18, 2017
Nasuni, the leading provider of cloud-scale enterprise file services, today announced major customer successes, leadership appointments and a new headquarters that pave the way for continued growth. On the heels of record 2016 financial results, Nasuni achieved the best bookings performance in company history in the quarter just ended, propelled by customer wins with global leaders in construction, real estate, manufacturing, and managed IT services and strong renewals from its installed base (see today's press release "Nasuni Implemented by APi Group, Inc. for Enterprise-wide File Storage").
Headlining the executive additions is Paul Flanagan, who has joined the company as President. Flanagan is a highly-regarded leader known for building, operating, and scaling disruptive technology companies, as demonstrated at VistaPrint and StorageNetworks. Flanagan helped lead both companies through rapid revenue growth phases and initial public offerings, resulting in both achieving billion-dollar market capitalizations. Flanagan's more recent experience as a partner at Sigma Partners and Sigma Prime Ventures, through which he became a Nasuni investor and board member, makes him uniquely qualified to assume operational responsibility for the company.
The addition of Flanagan enables Nasuni Founder Andres Rodriguez to focus full-time on his CEO role, refining and communicating the company's strategic vision and technology direction. New Chief Marketing Officer Tom Rose gives Nasuni a proven marketing leader who has launched category-defining storage and application virtualization software solutions at his two previous companies, leading to successful acquisitions by HP and Citrix. Kathleen Parrish, Nasuni's new Vice President of Human Resources, helped her previous company, Demandware, grow to more than 1,000 employees, leading to an initial public offering and eventual acquisition by Salesforce.com.
"Paul, Tom, and Kathleen are coming on board at just the right time to help us scale the company, and become the next major force in enterprise storage," said Andres Rodriguez, Nasuni CEO. "While Paul has an enviable track record as an investor, his track record running companies in the hyper-growth phase that Nasuni is now entering is equally impressive. I am thrilled that after working with Paul as a board member, I get to work with him day-to-day as Nasuni President."
To better accommodate the company's growth, Nasuni is relocating its corporate headquarters to downtown Boston. The new central office, located in the fast-growing Seaport District, is double the size of Nasuni's current Natick headquarters, and enables the company to more easily tap the talented pool of engineering and technology expertise in Boston.
Nasuni also announced an expanding presence in Germany with the appointment of Zeljko Dodlek as sales manager, who joins the Nasuni team after serving in similar roles at high-growth technology companies SimpliVity, Red Hat, Isilon Systems and NetApp.
"As an investor and board member, I've seen the momentum that Nasuni has in its business, as well as the enterprise file storage transformation we're enabling with our one-of-a-kind, cloud-native technology," said Paul Flanagan, Nasuni President. "That's why the decision to join Nasuni full-time was easy for me. I couldn't be more excited to be working with such a high-caliber team at a time when more enterprises are finally ready to stop buying storage arrays and start taking advantage of cloud scale and cloud economics."
About Nasuni
Nasuni ("NAS Unified") is the leading provider of cloud-scale enterprise file services. Powered by UniFS®, the first cloud-native file system, Nasuni leverages private and public cloud object storage to integrate and surpass the "silo" capabilities of traditional NAS filers, data protection software, mobile file access software, and DR infrastructure. Enterprises benefit from unlimited primary and archive storage capacity, unequaled recovery points and recovery times, unrestricted file access and unrivaled cost savings, along with the ability to meet "cloud-first" and business agility objectives. Nasuni is a privately held company based in Boston, Mass. For more information, visit http://www.nasuni.com.
Social Media Links
Twitter: http://www.twitter.com/nasuni
LinkedIn: https://www.linkedin.com/company/nasuni
The Nasuni Cloud Storage Blog: http://www.nasuni.com/blog
# # #
All company and product names are property of their respective owners.