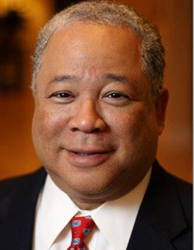 Pasadena. Ca (PRWEB) April 19, 2017
According to court documents, a father and son (plaintiffs) sued the Pasadena Unified School District, alleging that minor Plaintiff E.D., then eight years old, was repeatedly sexually assaulted during an after-school program by a teenager with a record of allegedly sexually abusing young boys. The plaintiffs were represented by the law firm of Vincent W. Davis & Associates. Vincent W. Davis acted as lead counsel supported by his team of attorneys consisting of Aihui Su, Mark Massey and Joyce Komanapalli who, according to court documents, brought claims for negligence, as well as failure to supervise and protect, alleging that the School District was repeatedly warned by psychologists and the assailant's own mother that the assailant had a history of engaging in sexual abuse and posed an imminent threat to other students. The court documents further describe that the father and son also brought claims against the School District for slander, alleging that the District attempted to shift blame by falsely reporting to Child Protective Services that the father was responsible for failing to protect his son from abuse.
Court documents further describe that the Pasadena Unified School District asserted cross-claims against the independent contractor hired to supervise the after-school program, as well as various government agencies in charge of the assailant's probation and school placement, alleging that they shared liability for allowing the assailant to be placed in a school within the District.
According to court documents, on the eve of trial, all parties agreed to a global settlement of $2.5 million dollars.
Case Name: E.D., et al. v. Pasadena Unified School District, et al.
Case Number: BC457096
Court: Los Angeles Superior Court