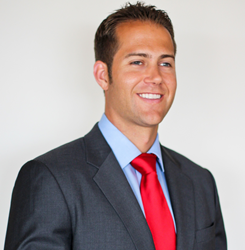 Los Angeles, California (PRWEB) April 18, 2017
AdShare, the premier social media monetization service for music, film, television and sports rights-holders, has signed Taiwan-based Team Ear Music. The announcement was made by AdShare CEO Jason Peterson. AdShare continues to expand its global reach, now having monetization support offices in Los Angeles, Nashville, New York, Cuba, Panama, Colombia, Dominican Republic, Puerto Rico, Brazil, Italy, Belarus, Sri Lanka, Taiwan, South Korea and Japan. AdShare has recovered millions of dollars for its clients via YouTube and SOUNDCLOUD since the company's 2007 inception.
Team Ear
"Team Ear is one of the most influential indie record labels in Asia, established and managed by Tiger Chun, a Golden Melody Award-winning producer," says AdShare CEO Jason Peterson. "Our job is to optimize the social media revenue for this very independent and original music company." Team Ear not only releases albums, but also produces and executes creative events. Their slogan, "Add Wings To The Dreams," encourages a new generation of fans and artists to find their voice. Artists at Team Ear include Cheer Chen, Crowd Lu and The White Eyes.
"Cheer Chen is definitely one of the most iconic singer-songwriters in the Mandopop genre," says June Zhan, head of AdShare's Taiwan office. "I remember back in 2009 when I was working in EMI Taiwan/Gold Typhoon Music, one of the biggest news headlines of that year was Cheer Chen's concert tickets at Taipei Arena sold out in one day and broke down the ticketing system. It's an honor to welcome Team Ear Music joining AdShare's family and collaborate with their fantastic team."
Asian Music Market
According to AdShare VP of Sales Steve Scott, the Asian music market is a rapidly growing sector of the area's economy. "We're heavily involved with East Asia, the region that includes China, Taiwan, Hong Kong, Korea and Japan," says Scott. "Just the digital music market in China is worth over $2 billion. Sales of physical cds are still on the rise, as opposed to other areas of the world. Korea or K-POP is a very popular music genre here; some people are referring to it as the "Korean Wave" because the music has moved into Latin America, India, North Africa and the Middle East. Asian is seeing the globalization of their music, which makes their artists great candidates for optimization."
Advantage AdShare
"AdShare's internal tests consistently show around a 30 percent increase in recovered revenues above the industry average," says Peterson. "If artists and content owners like Team Ear don't hire a third party company, they are likely leaving substantial amounts of money on the table. In outlier situations we've seen revenue double or more. AdShare has a large and experienced accounting and analytics team working with proprietary software 24/7 in our 17 offices around the globe. The effectiveness percentage reported by our internal audits may be a surprise to many, but not to us."
About AdShare
Over 250 major media clients trust AdShare to manage more than three million of their copyrights on the world's largest social media platforms. Nearly 800 million people from around the world engage with content represented by AdShare every month. AdShare is an autonomous subsidiary of GoDigital Media Group (GDMG), a media and technology holding company engaged in intellectual property rights management and distribution through its operating subsidiaries. GDMG subsidiaries include digital supply chain software provider ContentBridge, Grammy winning record label Cinq Music, #3 multi-platform network VidaPrimo, movie distributors GoDigital and Distribber, as well as Tunnel Post.
AdShare. Engaging Fans. Monetizing Brands.