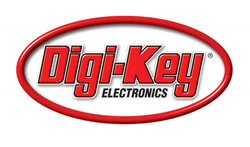 Big things start with just an idea.
(PRWEB) May 01, 2017
Internet of Useful Things, the second technical design challenge in the five-round $250,000 Hackaday Prize, launches today.
Hackaday invites engineers, programmers and hackers to take the Internet of Things and make it practical for everyday life. This challenge seeks ways to build a better tomorrow with projects that track and analyze.
A project could prevent sick cattle and livestock with an IoT farm, create a way for denizens to find clean well water in rural villages, or reduce energy waste in a small home. Entries will focus on making for the greater good of homes, schools, cities and beyond.
The second challenge begins today and ends June 12. Twenty projects will be awarded $1,000 each and advance to the finals in October.
The first challenge in the competition focused on design concept. It was an opportunity to flesh out ideas and get feedback from fellow hackers. Entries included Sense-Aid, a wearable micro pump that treats your fever; BreatheDot, a portable meditation aid; and an AI-based adulteration detector. To see more entries, use the search term "Hackaday Prize" on Hackaday.com.
The remaining three challenges are Wheels, Wings and Walkers (June 12-July 24), Assistive Technologies (July 24-Sept. 4) and Anything Goes (Sept. 4-Oct. 16).
A bonus Best Product round continues throughout the Hackaday Prize competition.
At the end of all 5 rounds and the Best Product challenge, 120 projects in total will advance to the finals, where 6 will win $50k, $30k, $20k, $15k, $10k and $5k. In addition, designers of the first place project will be interviewed and considered for a residency in the Supplyframe Design Lab to develop their project further.
The 2017 Hackaday Prize is sponsored by Digi-Key, Supplyframe, Microchip and Texas Instruments.