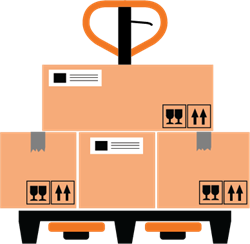 In addition to the geographic redundancy, we employ the talents of Arbor Networks, the leading provider of network security to protect our network. This combination gives you peace of mind and a partner that you can rely on. - Product Manager Tim Linn
Pittsburgh, PA (PRWEB) April 18, 2017
VoIP Innovations, a premier wholesale VoIP carrier, announced today that they have enhanced their inventory to include hundreds of thousands of active DIDs. Along with this expansion, the Extended Inventory makes it even easier to find needed numbers on their fully redundant SIP network housed in four different data centers throughout the US.
Product Manager Tim Linn states, "In addition to the geographic redundancy, VoIP Innovations employs the talents of Arbor Networks, the leading provider of network security to protect our network. This combination gives you peace of mind and a partner that you can rely on."
Accessing the Extended DID Inventory can be done through their existing DID ordering process. Click on the 'Extended Inventory' link when viewing an area to purchase from. There, find DIDs within multiple rate centers and tiers. DIDs can be configured in a systematic manner enabling features such as Caller ID, 411, E911, conference lines, fax-to-email, and more. Numbers from the DID Inventory can be purchased and stored as inactive until ready for use and the inventory also includes an auto-fill feature ensuring that personal DID storage is never depleted.
If interested in selecting from the extensive warehouse of DIDs, visit the VoIP Innovations BackOffice to sign up today.
About VoIP Innovations:
VoIP Innovations is an Inc. 5000 company that specializes in providing the largest DID and termination VoIP footprints in North America. Their network includes over hundreds of thousands of DIDs in stock in over 8,500 rate centers in the US and Canada. Recently, VoIP Innovations expanded their footprint to include DIDs in over 60 countries and now offers A-Z termination. VoIP Innovations is owned by ABG Capital and is based in Pittsburgh, PA. To learn more, please visit the VoIP Innovations Blog.
For more information, please contact:
VoIP Innovations
Cherie Steffen
Marketing Communications Coordinator
(412) 406-5328
cheries(at)voipinnovations(at)com