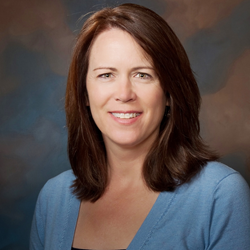 I have seen over the years that payer enrollment is the hot potato of most organizations. No one wants to do it.
Fort Collins, CO (PRWEB) April 19, 2017
For years, healthcare organizations, from private practices to rural hospital districts to large hospital systems, have treated provider payer enrollment as a second job for their administrative staff. The assumption has always been that payer enrollment is just a box-checking affair with minimal impact. The result of this approach is that these organizations have learned to live with regular write-offs and higher claims processing expense due to incorrect or missing enrollments.
Jamie Amedee, CPCS, Encompass Medical Partners' (EMP) Director of Medical Staff Credentialing will be presenting "Decisions Made Today Affect Your Pay: The Strategic Importance of Provider Payer Enrollment" at the Healthcare Financial Management Association – Colorado (HFMA-CO) annual meeting to be held at the Doubletree by Hilton Denver Tech Center on Thursday, April 20 at 4:10 PM.
In this session, Jamie Amedee, CPCS will:

Define the purpose of credentialing and enrollment
List the four key responsibilities of a payer enrollment team
Summarize the complexity and financial impact of payer enrollment
Identify and implement strategies for onboarding new providers that will impact payer enrollment
Encompass Medical Partners, LLC is a medical management company that offers full-service solutions based on the specific needs of physician practices.