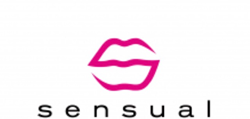 Attention Swinger Couples and Single Ladies…Sapphire Pool & Day Club announces the much anticipated 'SENSUAL' to be held each and every Friday and Sunday from noon to 6pm beginning May 12, 2017
Las Vegas, Nevada (PRWEB) April 18, 2017
Attention Swinger Couples and Single Ladies…Sapphire Pool & Day Club announces the much anticipated 'SENSUAL' to be held each and every Friday and Sunday from noon to 6pm beginning May 12, 2017 with a soft opening in a special designated VIP area. The grand opening party will be May 26, 2017.
The smell of suntan lotion is in the air and time to get wet and wild. Las Vegas pool party season is here and Sapphire, "The World's Largest Gentlemen's Club" announces the season opening of the hottest pool to hit Las Vegas. And, in typical Sapphire style, it is absolutely spectacular. Sapphire Pool & Day Club was voted "Best Day Club" three years in a row in the Las Vegas Review Journal reader poll.
Hosting 'SENSUAL' presented by Sapphire Pool & Day Club each weekend will be Holli & Michael (@SwingTimes69), as seen and heard on TV and radio. The couple have starred in four seasons of the Playboy TV show SWING and two seasons of Playboy Swing Nightcap and have been an avid spokes couple for the lifestyle, having been interviewed for editorials on the subject of swinging and alternative lifestyle in publications and on the internet around the world.
This is a sexy, high energy pool party for alternative lifestyle couples and single ladies who love to sun bathe, dance, play, and mingle. All alternative lifestyles are encouraged to attend this upscale adult party each Friday and Sunday. A special designated VIP area is dedicated to the introduction, fun and enjoyment of like-minded couples and single women in a safe, tasteful and well-appointed pool atmosphere.
Every moment is a decadent adventure that satisfies expectations and gratifies the senses. Amenities and services at Sapphire Pool & Day Club are specifically designed to pamper and please passionate couples that seek a world-class Las Vegas day club experience that will leave them relaxed, fulfilled and rejuvenated.
This sexy and luxurious swinger party around the pool features quality amenities that pamper each guest with privileged comfort including men's and women's locker rooms, pool concierge area providing guests with towels, pillows, retail area displaying a full line of clothing and Sapphire swag, an indoor/outdoor bar and restaurant and more. Sapphire Pool and Day Club offers guests a high quality DJ experience, beautiful go-go dancers and of course there are signature cocktails and bottle service offered by the glamorous cocktail servers.
Sapphire Grill is the ideal place to enjoy a light lunch between swimming and sunbathing by the pool. Guests can enjoy a quick snack or linger over a full meal. Pool guests will be able to satiate their appetites while experiencing the exhilarating atmosphere of the "Sexiest Pool Party in Las Vegas". The menu features a tempting selection of sandwiches, burgers, salads, shrimp cocktail, frozen drinks and specialty cocktails. Try the amazing Double D Sunday with multiple scoops of chocolate and vanilla Haagen-Dazs ice cream, smothered in whipped cream, caramel and chocolate sauce…naughty.
HardNox (DJs Danny Boy and Jimbo) not only spin the tunes, setting the mood for this party by the pool but they will be cruising the crowd pouring free shots for the hot bodies around the pool all day long.
Sapphire Pool & Day Club is known for having hundreds of beautiful women partying and sunbathing around the pool daily. Sapphire Pool & Day Club is a multi-level, state-of-the-art pool utopia that can comfortably accommodate over 800 sun-worshiping party goers.
The pool is open from noon to 6 p.m. Fridays, Saturdays and Sundays and, in addition to being a poolside party oasis, host entertainment and concerts much like the casino resort pools.
Sapphire Pool and Day Club is also frequented by the who's who of reality TV, sports, and the adult film industry. And because the location is much more intimate than other pools in Vegas, guests actually have the chance to mingle, take photos, and party with their favorite celebrities.
Crystal Hefner, 50 Cent, Robert Horry, Eddie Griffin, Dennis Rodman, Miesha Tate, Farrah Abraham, Seth Green, DJ Pauly D, Tasha Reign, Pamela Anderson, Colleen Shannon, Scott Disick and Kourtney Kardashian are just a few that have visited.
In addition, each weekend's cataclysm of fun will include appearances by the hottest female adult stars on Saturdays and Sundays. These hot and sexy women will be available for autographs and photos as they mingle with the crowd all day long. These featured entertainers are also available for VIP and Skybox entertainment.
Join the beautiful Sapphire entertainers sunbathing, dining and drinking by the pool. Come play "pool volleyball" with some of the hottest women in the world. It's an experience one can only get at Sapphire Pool & Day Club.
This is the only pool and day club in Las Vegas to offer complimentary limousine service from your hotel to Sapphire's Pool & Day Club. Sapphire Pool & Day Club also offers their infamous "Departure Sunday" where Sapphire picks up guests and their luggage from their Strip hotels and checks their bags at the club while they enjoy a day partying at the pool. When the guest is ready to leave town, Sapphire will take them and their luggage to the airport in a limo free of charge, giving the guest the opportunity to get in just a little more of the fun that Las Vegas has to offer.
'SENSUAL' Package for Sapphire Pool & Day Club:
$80 per Couple (includes 2 drinks)
$40 per Unescorted Woman (includes 1 drink)
Lounge: $150 in F&B (credit towards food & beverage)
Daybed: $500 in F&B (credit towards food & beverage)
Cabana: $1200 in F&B (credit towards food & beverage)
1/2 Private Pool: $2,500 in F&B (credit towards food & beverage)
Full Private Pool: $4,000 in F&B (credit towards food & beverage)

These packages are F&B (food and beverage minimums)
22% service fee will be paid upon arrival
Add on to any of these packages $500 to DJ for 1hr
Reserve a cabana or day bed and for an additional $500, DJ at the pool for an hour (includes 5 bottles of Sapphire Champagne to spray on the crowd). Or, for just $199 purchase the Splash package by itself (includes 5 bottles of Sapphire Champagne for guests to spray all over each other). How fun is that!?
In addition, 'SENSUAL' Friday and Saturday Nights at Sapphire is another regular event hosted by Holli and Michael. "SENSUAL' is a private lifestyle/swinger VIP club inside Sapphire Gentlemen's Club on Friday and Saturday nights. Couples and single ladies welcomed.
'SENSUAL' Package for Sapphire Club:
$80 per Couple (includes 2 drinks)
$40 per Unescorted Woman (includes 1 drink)
Bottle Package: $385

Includes cover charge
1 Premium Bottle with Mixers & Red Bull
Complimentary Transportation to Sapphire
Front of Line Admission
20% Service Fee will be paid upon arrival
Sapphire Grill Menu available
New to the many adult alternative lifestyles? Experienced in the lifestyle? Or simply curious? This is an experience of a lifetime, so plan an unforgettable weekend at the world famous Sapphire Pool and Dayclub. Sapphire Pool & Day Club, located at 3025 Sammy Davis Junior Drive in Las Vegas. Reserve a cabana or day bed today by calling 702-869-0003.