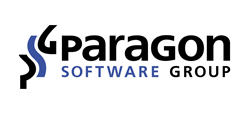 As part of the summit, the award-winning Paragon Protect & Restore BDR software and Hard Disk Manager solution will be spotlighted in booth #123.
Las Vegas, Nevada (PRWEB) April 19, 2017
Paragon Software Group, a leader in backup and disaster recovery (BDR) technology and hard disk management (HDM), today announced it will exhibit at the MIDTECH CIO Visions Summit, which takes place Sunday, April 23 through Tuesday, April 25 at the Red Rock Resort, Las Vegas, NV.
MIDTECH is a leading IT industry summit that specifically targets IT executives from mid-size companies. The 2017 program, focused on cloud, big data and security, will deliver a mixture of strategic presentations and panels from industry thought leaders, along with real world customer-led case studies, targeted research meetings with leading solution providers and valuable networking opportunities with high-profile industry peers.
As part of the summit, Paragon's Paragon Protect & Restore (PPR) BDR software and Hard Disk Manager (HDM) solutions will be spotlighted in Paragon's booth (#123). Delivered in a game-changing and money-saving site license that is priced according to the size of an organization's business, PPR offers enterprise features at unmatched value when compared to alternatives. With the award-winning PPR solution, Paragon customers also benefit from:

Centrally managed physical and virtual machine protection
Incremental backup to minimize backup windows, resulting in a smaller storage footprint
Storage requirements reduced by up to 80 percent via PPR's powerful deduplication engine
Capability to leverage virtual machines for robust and cost-effective disaster recovery strategies
Lower total cost of ownership from the time implementation begins and for many years to follow
Used by top brands around the world, Paragon's HDM is a comprehensive all-in-one backup, disaster recovery and system optimization solution. The software features image-based technology that facilitates data migration from one system to another and is 10 times faster than traditional file-based alternatives, as well as a secure disk wiping component to protect corporate data. HDM works with physical and virtual machines to provide flexibility and value to resellers and the IT departments they serve. Flexible licensing models are available for technicians, individual systems, and entire sites.
MIDTECH Event Location and Registration Information
Where: Red Rock Resort & Spa, 11011 W. Charleston Blvd., Las Vegas, NV 89135. Paragon Software is in booth #123.
When: Sunday, April 23 -25, 2017
Registration: The event is open to all interested attendees. Registration is available online at http://www.midtechspring.com/. Please be sure to reference invitation code PARAGON SOFTWARE GROUP.
About Paragon Software Group
Paragon Software Group is an innovative software developer focused on two dynamic growth markets. The company's comprehensive product line for the data storage market addresses the needs of data security, storage and management for PCs, servers and networks. A second portfolio of products focuses on mobile productivity applications for handheld devices. Founded in 1994, Paragon Software Group has offices in the USA, Germany, Japan, Poland, Russia and China, delivering its solutions to consumers, small business and enterprise clients worldwide through a network of Value Added Resellers, distributors and OEMs as well as online through the company website. Paragon Software Group provides technology to a host of world-class companies and partners, including Cisco Systems, Dell, HP, Western Digital Corp., ASUS, Seagate, Toshiba, LG Electronics, Logitech, Buffalo, Acer, EMC/Iomega, Siemens, Lenovo, Microsoft, Motorola, Nokia, and more. For more information, please visit the company website at http://www.paragon-downloads.com.
###
Paragon Software is a trademark of Paragon Software Group. All other trademarks are the property of their respective owners.