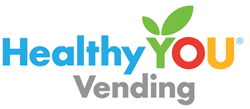 "This has been a long process and we are happy to have it resolved," said Jeff Marsh, Chief Operating Officer at HealthyYOU Vending
Salt Lake City, Utah (PRWEB) May 06, 2017
After a three-year effort to discover the source of allegedly false and slanderous posts on the Internet, HealthyYOU Vending (and parent company 1.800.VENDING) has announced the successful conclusion of its efforts. (Civil No. 1:14-CV-00121-CW/ United States District Court for the District of Utah).
The lawsuit has now been resolved with a settlement agreement, including a Final Judgment and Permanent Injunction against Wyland and Grow, ordered by United States District Court Judge Clark Waddoups from the District of Utah. In the Judgement, Chris Wyland, Grow Healthy Vending and other persons in active concert or participation of them, are prohibited from making any further false or misleading misrepresentations about, or disparaging in any manner the product, services, business or officers of HealthyYOU Vending. Wyland/Grow are also enjoined from further false statements regarding the geographic origin or quality of HealthyYOU's machines. Due to the defendant's representation of his financial situation, Wyland will make an initial payment of $25,000 to HealthyYOU and 20 additional payments over the course of the next two years. (Civil No. 1:14-CV-00121-CW/ United States District Court for the District of Utah).
"This has been a long process and we are happy to have it resolved," said Jeff Marsh, Chief Operating Officer for HealthyYOU Vending.
Pioneering the healthy vending movement since 2007, HealthyYOU Vending is a nutritional distribution platform dedicated to making healthy snacks and drinks available to people across North America and to the success of its operators. Over the last 18 years, their team has developed over 6,000 customers/operators (over 1,000 healthy vending operators), having sold nearly 100,000 vending machines nationwide. HealthyYOU Vending is an accredited member of the Better Business Bureau with an A+ rating, and its machines are manufactured in the United States with a lifetime warranty.