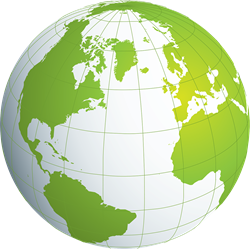 "Propane autogas is a lower-emitting option in school transportation and for fleets in their communities," said Jackie Mason, Education & Marketing Director for the Propane Council of Texas
Dallas, TX (PRWEB) April 20, 2017
The Propane Council of Texas (ProCOT) is proud to represent our national Propane Education & Research Council (PERC) at the Earth Day Texas and National Alternative Fuel Vehicle Day Odyssey, in which PERC is a major sponsor. Odyssey Day is the largest, nationwide event dedicated to promoting the use of and educating people about alternative fuel vehicles and Earth Day Texas is the world's largest Earth Day celebration.
The National Alternative Fuels Training Consortium (NAFTC), Earth Day Texas, and the Dallas-Fort Worth Clean Cities, a U.S. Department of Energy Clean Cities coalition joined forces to bring the two events together for one long weekend at Fair Park in Dallas to bring awareness to alternative fuel vehicles and clear air initiatives.
The event kicks off this Thursday, April 19 with National Odyssey Day and an Alternative Fuel Vehicle (AFV) Summit. Friday, April 21, 2017 - Sunday, April 23, 2017 marks the Earth Texas Day event where over 150,000 people from the DFW metroplex are expected. Several cleaner-burning propane-powered vehicles (including a school bus, delivery vehicle, pick-up trucks, and SUV) will be featured in the AFV Pavilion located right next to Cotton Bowl Plaza.
"The event will give us a chance to show the public that propane goes beyond the grill," said Jackie Mason, Education & Marketing Director for the Propane Council of Texas, "That propane autogas is a lower-emitting option in school transportation and for fleets in their communities."
Propane autogas has been a proven motor fuel since 1913 and is the most commonly used alternative fuel in the world. There are 25 million propane vehicles worldwide, over 200,000 in United States, and nearly 7,000 in Texas. The Lone Star State also hosts 2,600 cleaner-burning propane school buses. In the U.S., there are over 12,500 propane school buses operated by over 700 school districts transporting over ½ a million students each school day.
About Propane Education & Research Council (PERC)
The Propane Education & Research Council (PERC) is a check-off program established, operated, and funded by the propane industry. PERC implements safety and training programs, conducts research, and invests in technology development with leading equipment manufacturers to expand adoption of propane as a clean, American-made energy source.
About the Propane Council of Texas
The Propane Council of Texas (ProCOT) is a 501 (c) 3 and the state arm of the Propane Education & Research Council (PERC). Our objective is consumer education, highlighting the benefits of home-grown propane and promoting clean-burning propane technologies.