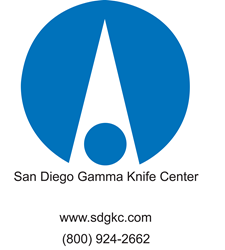 By taking a precision medicine-based approach to treatment, we can help ensure that patients receive the most effective, most appropriate therapies to address their unique needs.
San Diego, CA (PRWEB) April 24, 2017
In 2017, up to 78,000 new cases of primary brain tumors are expected to be diagnosed globally; approximately 25,000 of them will be malignant.(1) As research into precision medicine continues, both patients and healthcare professionals are anticipating greater use of this type of healthcare model in the diagnosis and treatment of brain tumors. Healthcare facilities that are already focused on precision medicine-based treatments, such as the San Diego Gamma Knife® Center (SDGKC), are quickly setting the standard by which other treatment centers will be measured.
Precision medicine is a driving factor in the expansion of the brain cancer diagnostics and therapeutics market, which is expected to grow extensively through 2025 to reach a value of up to $773.1 million.(2) Due to increasing interest, the federal government has allocated $34 billion to the National Institutes of Health this year for the sole purpose of advancing precision medicine research.(3) This initiative is especially important for brain tumor patients: the current survival rate for patients with malignant forms of brain tumors is only about 34%, and for pediatric cancer patients, brain tumors account for up to 25% of all deaths.(4,5)
Traditionally, treatment methods for many types of brain tumors have included invasive biopsies and surgeries, along with interventions such as chemotherapy or radiation. These conventional therapies may continue for months or years—patients often have several brain surgeries, and must try multiple anticancer drugs before finding a medication that effectively treats their unique condition.(4) Unfortunately for many, these treatments do not stop tumors from growing, and they often cause a host of severe side effects that profoundly affects their quality of life.(5,6)
As precision medicine-based research continues, scientists and physicians are finding that targeted approaches to treatment offer the most effective options when dealing with many types of brain tumors. Tools like Gamma Knife™ (stereotactic radiosurgery) can be used to precisely target tumors in the brain. In many cases where the Gamma Knife treatment option is utilized, brain tumors are successfully treated during one minimally invasive, out-patient appointment.
Paul Crowe, Managing Partner of SDGKC, says, "Brain tumor patients have one of the hardest roads to travel when it comes to diagnosis and treatment. We're confident that precision medicine is the right way to approach treatment, and since newer therapies can be tailored to each individual, successful treatment may be more likely."
At the center of a precision medicine-based treatment approach is the patient. Using this type of healthcare model, clinicians and researchers work together with the patient to develop a highly-personalized plan of care based on the individual's unique circumstances. This focus on precision medicine represents the beginning of a new era in medical care, especially as attempts are made to better understand and effectively treat many types of cancers.(7)
"By taking a precision medicine-based approach to treatment, we can help ensure that patients receive the most effective, most appropriate therapies to address their unique needs. Precision therapies such as the Gamma Knife™ offer a tailored treatment plan that can be modified depending on the patient's particular situation and the location of the tumor. It's exciting to be able to offer patients this highly targeted treatment option," said Crowe.
About San Diego Gamma Knife Center:
Since its opening, the San Diego Gamma Knife Center has treated over 4,000 patients with various brain disorders from around the world. The facility is equipped to provide cutting edge treatment for a variety of conditions, including metastatic brain tumors, primary brain tumors, arteriovenous malformations, and functional disorders such as trigeminal neuralgia and cluster headaches.
On the campus of Scripps Memorial Hospital, the Center offers the use of its facilities to some of the top neurosurgeons and radiation oncologists in Southern California. It is also a proud partner of the Neurosciences Department of Scripps Memorial Hospital La Jolla, helping to provide accurate diagnoses, treatment and support for a range of neurological conditions and disorders. To learn more about the San Diego Gamma Knife Center, please visit http://www.sdgkc.com
Sources:
1. Brain Cancer Diagnostics Market: Global Industry Analysis and Opportunity Assessment 2016-2026. Future Marketing Insights. http://www.futuremarketinsights.com/reports/brain-cancer-diagnostics-market
2. Brain Tumor Diagnosis and Therapeutics Market Worth $773.1 Million by 2025. Grand View Research. http://www.grandviewresearch.com/press-release/global-brain-tumor-diagnosis-therapeutics-market
3. Senate Committee Passes $34B NIH Budget for Precision Medicine. HealthIT Analytics. http://healthitanalytics.com/news/senate-passes-34b-nih-budget-to-advance-precision-medicine
4. Quick Brain Tumor Facts. National Brain Tumor Society. http://braintumor.org/brain-tumor-information/brain-tumor-facts
5. Precision medicine can be used to treat pediatric brain cancer: Study. UPI. http://www.upi.com/Health_News/2017/01/19/Precision-medicine-can-be-used-to-treat-pediatric-brain-cancer-Study/9691484831837
6. Precision Medicine and the Brain Tumor Community. Cure Forward. https://www.cureforward.com/blog/precision-medicine/precision-medicine-and-the-brain-tumor-community
7. Global Precision Medicine Market – Growth, Trends and Forecasts (2016 – 2021). Mordor Intelligence. https://www.mordorintelligence.com/industry-reports/precision-medicine-market-industry-assessment-analysis-and-forecast-2014-2020-industry