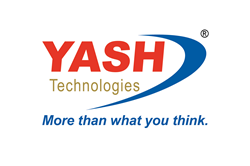 East Moline, IL (PRWEB) April 24, 2017
YASH Technologies, a leading application and infrastructure management services organization, announced that the company has entered into a strategic partnership with Worksoft, a leading global provider of automation software for business process testing and discovery.
Commenting on the partnership, Hari Vyakarnam, Vice President of Alliances, YASH Technologies said, "Hybrid IT environments, increased application landscape complexity, agile development frameworks, and shorter release cycles are some of the test lifecycle management challenges today. Combining Worksoft's leading test automation solutions with YASH's proven application services expertise will enable our joint customers to derive increased efficiencies, enable faster time to market, and higher ROI."
YASH offers end-to-end testing services, including automation tools and services that play an important role in bringing agility to the deployment of critical IT enablement initiatives. Worksoft solutions will help YASH bring innovation of automation testing and auto process/script generation to its global customers. Worksoft's solutions, in relation to traditional automation approaches, will significantly enhance YASH's expertise to deliver value, while reducing automation efforts, maintenance costs, and testing cycle times for large global application landscapes.
Elliott Welsch, Sr. Director of Alliances and SI, Worksoft said, "Worksoft is pleased to work in partnership with YASH to provide large enterprises with business process discovery and intelligent automation solutions that accelerate their success. Together, Worksoft and YASH are helping industry and vertical market leaders increase quality and innovate as a rapid response to market demands and shifts. Worksoft's top-ranked automation solutions, reinforced by YASH's technical strength and infrastructure, collectively enable greater innovation and business transformation across complex enterprise landscapes."
YASH is a worldwide partner of Worksoft, with a Worksoft center of excellence in Hyderabad, India.
About YASH Technologies
YASH Technologies focuses on enabling its customers to succeed and drive IT led business transformation. As a leading technology services and outsourcing partner for large and fast growing global customers, the company leverages technology and flexible business models to enable innovation and business value throughout its customer's enterprise. YASH's customer centric engagement and managed services delivery framework integrates specialized domain and consulting capabilities with proprietary methodologies and solution offerings, to provision application, infrastructure, and end-user focused right-sourcing services. Headquartered in the U.S, with global delivery and sales centers, YASH serves its customers across 6 continents. YASH is an SEI CMMI (Level 3) and an ISO 9001:2015 certified organization.
For more information about YASH Technologies, please visit http://www.yash.com or email info(at)yash(dot)com.
About Worksoft
Worksoft® is a leading global provider of automation software for high-velocity business process testing and discovery. Enterprises worldwide use Worksoft intelligent automation to innovate faster, lower technology risk, reduce costs, improve quality, and deeply understand their real end-to-end business processes. Global 5000 companies across all industries choose Worksoft for high speed process discovery and functional testing of digital, web, cloud, mobile, big data, and dozens of enterprise applications, including SAP®, Oracle, and Salesforce.com.