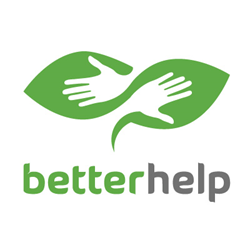 SUNNYVALE, CA and BERKELEY, CA (PRWEB) May 02, 2017
A new study from Enitan Marcelle, a UC Berkeley researcher, and Dr. Tchiki Davis, Ph.D., from the Berkeley Well-Being Institute, supports that high-quality online counseling is a viable alternative to face-to-face counseling, and in some cases could lead to better outcomes.
The study tested improvement in depression symptoms among 317 participants who had been receiving counseling through BetterHelp, the largest online counseling platform worldwide. All participants had been working with a licensed therapist through the platform for a period of three months or longer.
Depression symptoms were evaluated using the PHQ-9 industry standard of clinically verified depression assessment. The results confirmed that most participants experienced significant improvement in depression – improvements which were comparable to, and in some cases better than, improvements found in studies that assessed traditional face-to-face counseling.
Highlights of the online counseling study revealed:

78% of participants who were identified as suffering from severe depression improved to moderately-severe, moderate, mild or minimal depression.
67% of participants who were identified as suffering from moderately-severe depression improved to moderate, mild or minimal depression.
65% of participants who were identified as suffering from moderate depression improved to mild or minimal depression
The study also reported on a group of 48 participants who participated in both online and face-to-face counseling to compare their reported experience. The results showed that participants found online counseling to be higher quality (78%), lead to better progress achievement (76%) and be more effective (71%) compared to face-to-face counseling. Online counseling was also found to be more accessible (90%), more convenient (100%) and more affordable (80%).
Furthermore, the study found a 37% higher therapeutic alliance in online counseling compared to face-to-face counseling. "The therapeutic alliance, which is the working relationship between counselor and client, is one of the most significant factors that determines the effectiveness of the therapeutic process. It is considered a necessary foundational factor for good outcomes," states Dr. Sonya Bruner, who is the clinical director at BetterHelp and a licensed psychologist on the platform.
When surveyed, 93% of participants reported that if they needed help with a new problem, they would be more likely to choose online counseling over face-to-face counseling.
"This important study reinforces the feedback we are hearing from members and therapists every day," said Alon Matas, BetterHelp's founder. "People tell us how BetterHelp has finally enabled them to get professional counseling, and how this experience has literally changed their lives. While this study focused specifically on the work we do at BetterHelp, it joins other recent comprehensive studies which demonstrated the efficacy and overwhelming impact of getting help online."
"I have found that the ability for folks to contact me several times during the week but not at a specific time allows them to process concerns as they are relevant to their lives and allows them to feel connected to me through their reaching out," said Prof. Mo Cuevas, Dean of the School of Professional Studies and the Worden School of Social Service and a licensed therapist who has been providing services through BetterHelp since 2015. "I find that clients are actually more open and honest online, it isn't as hard as talking face to face and they feel less shame explaining issues in their lives so they share more details and will look at pieces more in depth in a shorter amount of time. I do think that folks who might not have had access to "traditional therapy" are being able to access the service more readily and that they are benefiting from the flexibility of the service. I see that every day in my work. It excites me that we are reaching folks who might not have ever had the benefit of counseling through other formats and that they are gaining insight and other benefits from the service."
"BetterHelp allows me to help those who may not otherwise have access to in-person counseling due to the many barriers addressed in this study," said Dr. Edgar Villarreal (Ph.D), a licensed psychologist who has been providing services through BetterHelp since 2014. "It reaffirms the benefits I observe on a daily basis, and reflects the progress and improvements made by people who I've been working with through the platform."
BetterHelp, which has been providing counseling online since 2013, continues to work closely with the community of mental health professionals to make high quality counseling accessible and affordable. Theresa Nguyen, LCSW, a spokesperson from Mental Health America, the nation's leading mental health focused non-profit, said: "We hear from people who can't find mental health care because they live in rural communities or struggle to get out of the house. Other times people are in the early stages of dealing with their depression and don't feel quite comfortable seeing someone in person. "Technology-based mental health care is an important solution to addressing mental illness before it reaches crisis stage - Stage 4. The BetterHelp findings provide insight and hope that alternatives to traditional in-person therapies are a viable option for people."
To view the full study, please visit: http://www.betterhelp.com/study/Study_of_BetterHelp_eCounseling.pdf
About BetterHelp
BetterHelp is the world's largest online counseling service. With our secure online platform and broad network of licensed therapists, anyone who faces life's challenges can have easy, affordable, and private access to professional counseling. Every month we facilitate over 500,000 messages, chats, voice calls and video sessions that let people get the help they need using their computer, tablet or smartphone, anytime, anywhere. For more information, please visit https://www.betterhelp.com
About Berkeley Well-Being Institute
The Berkeley Well-Being Institute delivers products with real positive impacts. We do this by developing our own suite of cutting-edge well-being products and by consulting with companies to share insights, innovate, and test products that can help people more quickly and efficiently optimize their well-being. For more information, please visit http://www.berkeleywellbeing.com/
About Mental Health America
Mental Health America (MHA) – founded in 1909 – is the nation's leading community-based nonprofit dedicated to addressing the needs of those living with mental illness and to promoting the overall mental health of all Americans. Our work is driven by our commitment to promote mental health as a critical part of overall wellness, including prevention services for all, early identification and intervention for those at risk, integrated care, services, and supports for those who need it, with recovery as the goal. Much of our current work is guided by the Before Stage 4 (#B4Stage4) philosophy – that mental health conditions should be treated long before they reach the most critical points in the disease process. For more information, visit http://www.mentalhealthamerica.net