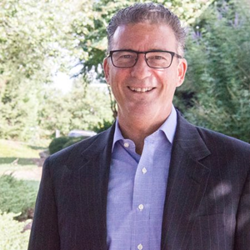 We are pleased to join the Enterprise Cloud Alliance community and look forward to realizing the benefit for both Corus360 and Microsoft customers.
Atlanta, GA (PRWEB) April 24, 2017
Corus360, a technology-led organization that strives to empower clients through people, technology, and resilience, today announced that it has joined the Microsoft Enterprise Cloud Alliance (ECA) network. The membership reinforces Corus360's commitment to providing best-in-class software solutions to enterprise customers.
Enterprise Cloud Alliance membership means that Corus360 will be able to better serve their customers and partners by establishing a closer working relationship with Microsoft's Cloud and Enterprise engineers.
Corus360's advanced solutions in Microsoft Office 365 provisioning and Microsoft Azure integration grant their customers highly available single-sign on solutions without the need for third-party solutions. Additionally, by leveraging the correct subscriptions, Corus360 is increasing customer security by leveraging multifactor authentication and sandboxed attachments/URLs to prevent ransomware attacks. These solutions enable Corus360's customers to provide enhanced security to clients in Azure and Office 365 at a low cost through a monthly subscription model that functions on a per-user basis.
"We are pleased to join the Enterprise Cloud Alliance community and look forward to realizing the benefit for both Corus360 and Microsoft customers," said Steve Johnson, CEO of Corus360. "This will drive us forward as we develop our cloud and enterprise product offerings and integrate Microsoft solutions into our portfolio."
Chris Lwanga, Principal, Cloud Ecosystem Engagement at Microsoft Corp. said, "The Enterprise Cloud Alliance Partner Program welcomes ISV partners developing and delivering best-in-class enterprise and cloud solutions in strategic engagements with Microsoft to accelerate business and innovation. Partners who are developing solutions that can work with and leverage innovations in the Microsoft Intelligent Cloud will benefit from the promotion and access that are benefits of joining the Enterprise Cloud Alliance."
The Microsoft Ingelegent Cloud includes Microsoft Azure, Azure SQL, Azure IoT, Microsoft Windows Server, Microsoft System Center, Microsoft SQL Server, Microsoft Dynamics, Microsoft Power BI, Cortana Analytics, Azure Stack, Microsoft Hyper-V, Nano Server and Linux and FreeBSD Virtual Machines.
In 2016 Corus360 announced that it achieved Microsoft Gold Partner status, placing them within the top one percent of Microsoft's partner ecosystem. This new status recognizes Corus360's position as an innovator and committed to delivering high-quality software and products.
About Corus360
Corus360 is an innovative solutions company that empowers organizations to build, transition, and ultimately transform their environments to reach desired outcomes by selecting the right people, implementing ideal technologies, and planning for seamless resilience. For more information, visit http://www.corus360.com.