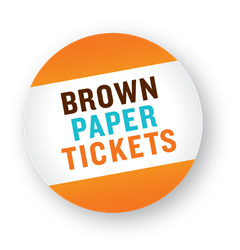 We've always done our best to protect those who use our services.
Seattle, WA (PRWEB) April 25, 2017
Brown Paper Tickets, an online event registration and ticketing company announced today that they have completed their PCI audit and received their Report on Compliance (RoC) and have met Payment Card Industry (PCI) Data Security Standard (DSS) v3.2 Level 1 as both merchant and service provider.
PCI-DSS is a set of requirements, assembled by the PCI Security Standards Council that enhances payment card and customer data security. The completion of PCI DSS validation underlines the company's commitment to providing a trusted service to event organizers and ticket buyers. http:// https://www.pcisecuritystandards.org/
"Brown Paper Tickets' adherence to the most rigorous PCI-DSS internet security standards demonstrates our ongoing dedication to protection against credit card fraud and other security threats," said Steve Butcher, CEO of Brown Paper Tickets.
PCI-DSS standards are put in place by major credit card brands, including American Express, Discover Financial Services, MasterCard Worldwide and Visa Inc. Requirements cover a variety of issues, including maintaining secure systems and infrastructure, cardholder data, data encryption during storage and transmission, physical access controls, tracking and logging activity, testing, personnel training and vetting. Merchants and service providers must implement and uphold PCI standards and solutions to become qualified.
To be certified PCI-DSS v3.2 Level 1 compliant, Brown Paper Tickets underwent a third party audit confirming adherence to the most up to date and demanding PCI standards.
"We've always done our best to protect those who use our services. PCI-DSS level 1 compliance is a step further in fighting data compromise," says Butcher. "We will continue to uphold PCI-DSS standards and plan to renew our validation annually."
About Brown Paper Tickets
Brown Paper Tickets is an online event service company with social responsibility at its core. The company helps people in 68 countries sell tickets, connect with fans, grow capacity for causes, and strengthen communities through live events.
###