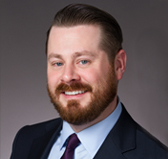 My familiarity with current technology and tools arm me to help agents optimize their operations.
Chicago, Illinois (PRWEB) April 24, 2017
North American Title Insurance Co. (NATIC) has hired Shawn Neely as Illinois state agency manager. Neely will oversee agency operations in that state while securing and servicing title agents to promote new and increased business activity.
"As a second-generation title professional, Shawn's small business experience, as well as his time as an industry vendor working with independent agents, will allow him to bring fresh perspectives to the agents he will be working with in the Illinois region," said Rich Griffin, NATIC vice president, national sales manager. "In addition, Shawn is engaging and genuinely interested in assisting agents to put NATIC's robust resources to work in crafting solutions to challenges they face."
Neely grew up in the title industry, launching his career at the age of 16 at his family's Illinois-based agency. Initially, he managed new orders, handled recordings and performed other administrative tasks. Ultimately, he advanced to closing officer, facilitating at-home and after-hour closings throughout the Chicago area. Later, he served as a sales executive for HiPOINT Technology Services for several years and just prior to joining NATIC, was vice president of sales and marketing – Midwest for RynohLive.
"My long history of working for an independent, family-owned title agency and my familiarity with current technology and tools arm me to help agents optimize their operations and focus on the critical areas that stimulate growth," Neely said. "I'm impressed with the powerful sense of teamwork and comradery within the NATIC team. I look forward to growing the NATIC agent network and helping independent agents in Illinois flourish."
Neely studied communications at the College of DuPage in Glen Ellyn, Illinois, and audio engineering at Columbia College in Chicago. He currently serves on the Small Business Advocacy Council in Chicago.
Neely works out of NATIC's Chicago office at 120 N. LaSalle Street, Suite 800, Chicago, IL 60602, and may be reached at telephone number (312) 316-1994 or sneely(at)natic(dot)com.
About North American Title Insurance Co.
North American Title Insurance Co. (NATIC) is a seasoned title insurance underwriter, helping title agents achieve the goal of true business success for over 50 years. The company operates in 39 states and the District of Columbia. NATIC earned the reputation as the "underwriter next door" because its decision makers and associates are easy to reach and their processes are quick and straightforward, including a one-hour underwriting response guarantee that is unparalleled in the industry. The NATIC agency application process is fast and transparent for qualified agents.
NATIC is in Peer Group 1, which groups companies with total assets of greater than $100 million as determined by Kroll Bond Rating Agency, Inc., and is ranked 6th by The Performance of the Title Insurance Underwriters© in terms of cash or cash equivalents. NATIC generated more than $230 million in agency premiums in 2016 and maintains a policyholder surplus of approximately $74 million as of Dec. 31, 2016.
NATIC earned a rating of: A' (A Prime) Unsurpassed from Demotech, Inc. and B++ (Good) from A.M Best. NATIC is headquartered in Miami, Florida. To learn more, visit http://www.natic.com.
For more information contact: Kelly McCarel, c: 440.590.6504; e: kmccarel(at)natic(dot)com