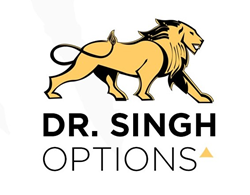 It's amazing to read after listening to the top 5 market advisors that even options can be traded at zero risk which are normally considered to be a very high risk instrument.
NYC, NY (PRWEB) April 25, 2017
Income Signals has made quite an effort to have 5 top stock market experts reveal their best strategies to trade stock market. Here is a link to their strategies. http://incomesignals.com/ebook/Precision_Income_Strategies_DrSinghOptions/index.php
Chapter one of this collection of wisdom is authored by Dr. Singh. Here is a brief introduction to Dr. Singh:
•He traded over $100,000,000 in a month in his personal account.
•He was awarded Ph.D. by a California University for his research in options trading strategies.
•He has filed his research record of success 94% to 100% for 8 years with the U S Patent office.
•He authored 12 books including, "Stock Options - Work 1/2 Hour A Day, "How 12 Investors Made Billions In Stocks" and "We Create Millionaires".
•He trades what he recommends you do. The members get "Read Only" password to his account.
•He made tens of millions in different enterprises. He helped others make millions too.
•He is in the process of writing his 13th book "100 NEW MILLIONAIRES – 100 Success Stories of Option Traders".
•He refunds the entire fee if anyone ever loses money based on his monthly picks.
•He has been honored with accolades such as "Super genius..absolutely astounded..commendable endeavor..Great asset..Real contribution..First time in history.. and…"
CLICK HERE to register for a webinar being held on Wednesday, April 26, 2017 at 8:00 PM EST. Limited seats.