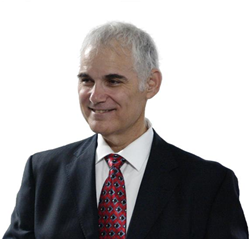 While a tax-protected retirement account includes plenty of freedoms and flexibility in terms of investing, there are some personal issues that need to be avoided.
Atlanta, GA (PRWEB) April 29, 2017
While the Self-Directed IRA can be a powerful tool for retirement investment—a tool that comes with a lot of freedom and flexibility, Jim Hitt recently took to his blog at http://www.AmericanIRA.com to warn investors to pay attention to the rules. One of the most important rules: not using personal assets within a Self-Directed IRA, but instead using a Self-Directed IRA specifically for retirement investments.
The post points out a recent court case in which a judge ruled that a partnership formed by a Self-Directed IRA and a spouse of the holder of that Self-Directed IRA was being used to enrich the investors. While there is nothing illegal about creating a partnership in ordinary circumstances, using the Self-Directed IRA to do so is not allowed.
"It's important to remember that the Self-Directed IRA is primarily a retirement investment tool," explains Jim Hitt. "That means it can be a very powerful way to build wealth with proper investing. But what it doesn't mean is that you can do anything you want in order to build that wealth. Investors have to be very careful and avoid mixing their personal lives with their retirement investments—because doing so can invite a whole heap of trouble."
It's far better to take time and learn the rules of Self-Directed IRA investing, argues Jim Hitt. While a tax-protected retirement account includes plenty of freedoms and flexibility in terms of investing, there are some personal issues that need to be avoided. For example, it is not lawful for a Self-Directed IRA real estate investor to live in one of the dwellings they own through their IRA.
Jim Hitt says that understanding these distinctions can be the difference between a lifetime of sound financial decisions and prosperity—and a lot of legal hassle. "As someone who works closely with Self-Directed IRAs, it's easy to see how some people can use their freedom in a negative way," says Jim Hitt. "My goal is to educate investors on this issue."
To learn more about not mixing personal assets with a Self-Directed IRA, visit http://www.americanira.com/home-links/court-dont-mix-self-directed-ira-funds-personal-assets/ or call American IRA directly at 1-866-7500-IRA(472).
About American IRA, LLC:
Click here to claim one of our 7 Self-Directed IRA guide(s).
American IRA is committed to providing every client with gold-level service, regardless of account size. Experience their expertise through their certified IRA services professionals. Enjoy the value with one low annual fee of $285 with unlimited assets and unlimited account values. American IRA clients love the benefit of no charge for "All Cash" accounts. The performance of the American IRA staff is unmatched, with quick and efficient processing within 48 hours.
American IRA services thousands of clients and has over $300 million in assets under administration.
American IRA was built by investors for investors, and brings their successful investment experience to the table, providing excellent educational material showing the public that their Self-Directed IRA account can invest in a variety of assets such as real estate, private lending, limited liability companies, precious metals and much more.
American IRA is conveniently located in Asheville, NC and Charlotte, NC, and serves clients nationwide.