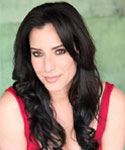 "To great design, there is no argument" ~George Cambron
Los Angeles, Ca (PRWEB) May 23, 2017
"Commercial Design is different then residential design because it effects the bottom line", says Wanda Colon, lead Interior designer for StyleMySpaceStaging&Design. Wanda along with George Cambron are Style My Space's dynamic duo in design and working for SMS since 2011.
George Cambron is one of the lead commercial and residential designer for Style My Space. Inclusively, he is also an accomplished artist.His designing passion stems from his accomplishments but mostly, consulting his clients to reach their design transformations. Being in the business for over 13 years, George comes fully seasoned and is an important component as part of the design team at Style My Space.
"George & I, have a good balance, we have great resources. We work with licensed commercial contractors, architects and drafts people. Our proficient experts are committed to the application of codes and standards," says Wanda.
Wanda also said,"While Commercial design might seem like an added expense, making an investment in an interior designer can pay off in the long run for your retail space. The right design should appeal to your target market with the goal of increasing sales by increasing traffic. A professional will also maximize your space and budget."
Wanda also offers some insights into Commercial design:
Duality – Furniture built for commercial needs three elements; form, function and durability. In today's overall design aesthetic less is more. Chose multi-functional pieces that not only save space but money. An example of this is filing cabinets with a slide out seat.
Back to the Future – Interior design tends to be cyclical, that's one of the many things that can make interior and exterior design exciting and unique. Find interesting ways to blend the retro with the modern.
"Social" Media - In an era of increasing interaction and constant communication, the modern worker is no longer willing to remain isolated in a tiny cubicle with no access to natural light. As a result, commercial spaces are moving toward a more collaborative approach, changing their interior design layout to create more open workspaces.
What's in a Brand – Branding office space is just as important as branding letterhead. Don't stop with a business card and website. The office space environment should speak to the employees and clients. Taking this initial step is an investment in future revenue.
Hire a Pro – A professional commercial interior designer is familiar with the codes, has the resources, can create a vision with a realistic budget and keep the project on target with time and budget.
"Commercial design is creating a space for the masses, what makes this exciting is we get to see the concept through fruition," says George Cambron
A recent commercial design client said this of Wanda and George's recent transformation of her retail space:
"My retail space is in a typical strip mall in Santa Clarita. I love when people come in for the first time. They always have the same response "Wow, this is really nice" It makes them feel comfortable and at ease that they are in good hands. It really makes a difference." said Angela Sarfo-Ababio owner of Bolt Teeth Whitening, 22915 Soledad Canyon Rd, Santa Clarita, CA
Wanda said "I love the challenge. You have to think of longevity, form & function when it comes to commercial Design."
For more information or a quote call: 818.726.6429 or click here: Stylemyspace.com