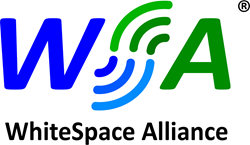 Chelmsford, MA (PRWEB) April 26, 2017
The WhiteSpace Alliance (WSA) ®, a global industry organization enabling sharing of underutilized spectrum, today announced the appointment of Charles Oshunremi as Executive Advisor for Africa.
In this position, Mr. Oshunremi will develop and coordinate WSA's activities in Africa, providing focused support for a broad range of business development activities, regulatory initiatives and field trials. "We are seeing increasing regional interest from commercial entities and government organizations in using TV white space solutions to deliver a variety of broadband services," said Dr. Apurva N. Mody, Chairman of WhiteSpace Alliance. "Dedicating an experienced, senior-level resource will help WSA deliver proactive, reliable support for those activities."
Mr. Oshunremi has been developing and managing emerging markets technology portfolios for over 25 years, advising technology companies, governments and ventures with interest in Africa and Middle East markets. At Qualcomm, Charles served as Corporate Vice President, Africa & Middle East, where he was an early stage executive responsible for global evangelization and commercialization of Code Division Multiple Access (CDMA) technology, a significant component of today's wireless technology. In this role, he was also actively involved in the CDMA Development Group, the global industry body serving the CDMA Wireless community. Prior to Qualcomm, Charles was Business Manager, Africa & Middle East, Motorola Wireless Infrastructure Group. Mr. Oshunremi earned a Master's Degree from Syracuse University in New York.
"There has been keen interest in using TV white space technology to deliver broadband services in Africa," said Mr. Oshunremi. "Pilot programs have been deployed in several nations, including Ghana, Kenya and South Africa. In addition, the communications regulatory body of South Africa recently released its draft regulations on the use of television white spaces, including the use of TV band spectrum to provide broadband access. We expect final regulations to be released later this year, creating additional momentum for TV white space deployments."
White space solutions are well suited to delivering broadband services to underserved populations in rural and remote areas. The technology uses available TV band spectrum to deliver fixed wireless broadband services at distances up to 30 km. The powerful propagation characteristics of TV band broadcast signals make them ideal for providing middle- and last-mile connectivity where wired infrastructure is not cost effective to deploy, and vegetation makes traditional line-of-sight wireless solutions unreliable. TV white space can support a range of current and emerging infrastructure applications, from commercial enterprises to education and government services.
WhiteSpace Alliance, developer of Wi-FAR™ and WSAConnect™ interoperability specifications, has a following of more than 200 major commercial, academic, government and regulatory organizations around the world. WSA member organizations benefit from access to technical specifications that decrease development costs; expanded access to global markets, regulators and government agencies; and ongoing marketing support at no additional cost. Consumers benefit from a multi-vendor, interoperable ecosystem that brings down the overall cost of broadband access. For more information on WhiteSpace Alliance, please visit http://www.WhiteSpaceAlliance.org
About WhiteSpace Alliance
The mission of the Whitespace Alliance (http://www.whitespacealliance.org) is to promote the development, deployment and use of standards-based products and services as a means of providing broadband capabilities via WhiteSpace spectrum. By promoting the use of standards, the Alliance will enable companies to provide broadband connectivity at reasonable cost. The WSA will also act as an enabler of the emerging white spaces ecosystem by helping to put in place interoperability, conformance, and compliance testing to make sure that our member stakeholders get the needed information & collaborations to succeed both in the market place and with regulatory requirements. Interoperability specifications will allow multiple vendors to enter the market and help to reduce the costs for the consumers. WhiteSpace Alliance promotes the use of IEEE, 3GPP and IETF Standards for use in the WhiteSpaces.