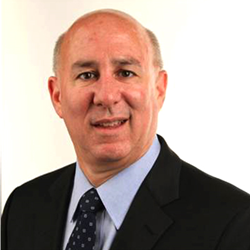 Reston, VA (PRWEB) April 25, 2017
The Marketing, Membership & Communication Conference (MMCC) presented by the American Society of Association Executives (ASAE) is designed to help association and non-profit professionals solve problems and utilize the latest technologies to stay on the cutting—edge of the industry. Vault Consulting is happy to attend as a top provider of outsourced accounting and research for associations and non-profits.
Vault Consulting's Managing Director of Primary Research Jeff Adler, PRC will be presenting cutting edge market research techniques to help associations conduct research more effectively and efficiently. Using real world association examples, attendees will learn how to successfully employ new market research techniques and leave with the tools to apply these new methods to your existing research methodologies. This presentation, titled "Leveraging Technology to Sharpen Your Association's Research" will be held on Tuesday, May 2 at 1:15 P.M. EST.
At the MMCC, attendees will also have education sessions on topics including segmenting secrets for recruiting and retaining members, improving marketing analytics ROI, content strategies, and perfecting a rebranding campaign. The pre-conference workshops begin Monday, May 1st and the final education sessions are on Wednesday, May 3rd 2017. The conference is being held at the Walter E. Washington Convention Center located at 801 Mt. Vernon Place NW, Washington, DC.
Vault Consulting will also be attending and exhibiting at the MMCC so be sure to stop by Vault booth number 306 to learn more about outsourced accounting and research services or sign up for a free assessment. Get up-to-the minute information and spread the word out about the conference using the conference Twitter channel and the conference hashtag #MMCCon.
About Vault Consulting
Vault provides full-service outsourced accounting and research programs for associations, nonprofits and their affiliates. With deep expertise, we provide clients with steadfast support, secure handling of sensitive information and the resourceful counsel necessary to transform information into action. Click here to learn more about Vault Consulting