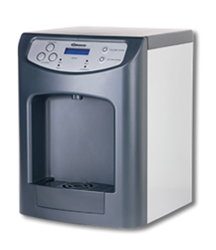 (PRWEB) May 02, 2017
Hard water is a widespread problem, affecting an estimated 85 percent of American homes. Hard water means that there is an abundance of dissolved minerals in the water. Although it does not pose a health risk, hard water can cause a variety of difficulties in everyday life. Water hardness is defined as mineral grains per gallon, or GPG. Anything over 1 GPG is technically considered hard, although water up to 3.5 GPG does not typically cause problems. Water over 10.5 GPG is extremely hard. For those with hard water in the San Antonio area, 101 Water Texas offers a complimentary water softener consultation.
Benefits of Softer Water
Homeowners with hard water who begin using a water softener will notice several benefits right away. Softer water reduces the need for harsh cleaning chemicals, improves the appearance and feel of hair and skin, and even improves the lifespan of appliances that use water.
Other benefits include:
Cleaner clothes
Reduced soap scum and scaling in sinks and tubs
Increased water flow
Better efficiency for water heaters and dishwashers
Reduced usage of soaps and detergents
Choosing a Water Softener
Water softeners are available in numerous types, each with its own pros and cons. Commonly available types include:
Salt-based ion exchange
Salt-free
Dual-tank
Magnetic
Whichever type of water softener is selected, it must be properly sized to the demands of the household. With the exception of dual-tank systems, water softeners are unusable during their regeneration cycle. Although regeneration usually takes place at night, it is best to choose a unit that can meet the home's needs for at least three days before entering a regeneration cycle, and has the capacity to handle short-term increases in water usage.
Finally, different water softeners have different features and different regeneration cycles. Some handle their regeneration cycles mostly automatically, while others require manual input from the user. When comparing various water softeners, it is important to understand these distinctions.
101 Water Texas knows that choosing the right water softener can be challenging. Homeowners in the San Antonio area are invited to call to schedule a free water softener consultation.
About 101 Water Texas
101 Water Texas has been locally owned and operated since 1994. For business inquiries and more information about the company's services, call (210) 510-4105 or visit http://www.101watertexas.com/. The company's address is 401 E. Sunterra Blvd, Suite 375, San Antonio, TX 78258.