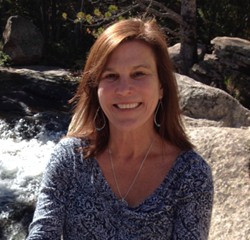 (PRWEB) May 30, 2017
LifePaths Counseling Center has announced that they have brought Jill Hughes, MA, on their clinical staff.
Ms. Hughes has been in the counseling profession since 2000 and has worked with many people as individuals, couples and families. Now LifePaths clients are able to benefit from her talent and experience.
Some of the issues that Jill is particularly gifted at working with are trauma, postpartum depression, relationship issues, and survivors of Narcissistic/Borderline family systems. She has received additional training in these areas beyond her graduate degree and has been able to help hundreds of people with dealing with these issues.
Her work with trauma includes conducting EMDR (Eye-Movement Desensitization and Reprocessing) Therapy with clients who have experienced trauma. She sees her clients as survivors, not victims - empowering them to not only heal from terrible circumstances that happened to them but to thrive.
In her work with postpartum depression, she brings experience and knowledge from studying with Karen Kleiman, LCSW, an author and expert on postpartum depression.
Jill has also been very successful in helping couples and families work through issues together to strengthen the bond they have and heal from problems that have entered their lives. She helps couples with communication, intimacy issues, and recovering from betrayals.
Her training to work with survivors of Narcissistic or Borderline family systems has been with Karyl McBride, Ph.D.
She is also conducting workshops and classes through LifePaths as well as other organizations, and will soon be conducting SMART Recovery© meetings sponsored by LifePaths Counseling Center in the Littleton/Ken Caryl area.
Jill is actively seeing clients at LifePaths at this time, and if you are interested in working with her, LifePaths has made it effortless to get in touch with her through their website below.
You can find Ms. Hughes' profile at this link:
https://www.lifepathscounseling.com/counseling-services/about-us/
Information on our services are at this link:
https://www.lifepathscounseling.com/counseling-services/
LifePaths Counseling Center is a full service counseling center providing individual, couples and family counseling to people of all ages. LifePaths also provides Executive Coaching services and workshops on various topics. The staff at LifePaths take pride in their high standards in continuing education, ethics, and caring attention to the needs of their clients. LifePaths has two Denver metro area locations in Colorado in the Littleton/Ken Caryl area and another in the DTC/Centennial area. You can find out more about LifePaths Counseling Center at https://www.lifepathscounseling.com.