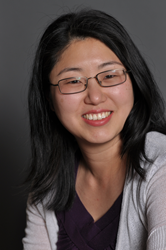 (PRWEB) May 23, 2017
LifePaths Counseling Center has announced that they have brought Keiko Yoneyama-Sims, LMFT, on with their clinical staff.
Ms. Yoneyama-Sims has been in the counseling profession for over 10 years and has worked with many people as individuals, couples and families. Now LifePaths clients are able to benefit from her talent and experience as well.
One issue that Keiko is particularly gifted at working with is pregnancy-related depression and anxiety. She has received additional training in this area beyond her graduate degree, being a certified maternal mental health professional by Postpartum Support International, and has been able to help many mothers with dealing with pregnancy-related depression and anxiety (postpartum depression).
She is also conducting groups, workshops and classes through LifePaths, as well as other organizations, on postpartum depression and anxiety. She conducts these for mothers and couples, as well as for other clinicians in the medical and mental health fields to help them gain more understanding of the complexities of how mothers are affected, and ways to be as supportive as possible. She also conducts workshops on A Solution-Focused Approach to Change.
Keiko is now available to see clients at LifePaths, and if you are interested in working with her, LifePaths has made it easy to get in touch with her through their website below.
You can find Ms. Yoneyama-Sims' profile at this link:
https://www.lifepathscounseling.com/counseling-services/about-us/
Information on our services are at this link:
https://www.lifepathscounseling.com/counseling-services/
LifePaths Counseling Center is a full service counseling center providing individual, couples and family counseling to people of all ages. LifePaths also provides Executive Coaching services and workshops on various topics. The staff at LifePaths take pride in their high standards in continuing education, ethics, and caring attention to the needs of their clients. LifePaths has two Denver metro area locations in Colorado in the Littleton/Ken Caryl area and another in the DTC/Centennial area. You can find out more about LifePaths Counseling Center at https://www.lifepathscounseling.com.