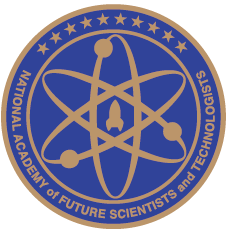 Boston, MA (PRWEB) May 02, 2017
The National Academy of Future Scientists and Technologists is closing nominations for the Congress of Future Science and Technology Leaders on Friday, May 12.
The Congress, which is set to kick off in about 60 days, is an honors-only program for high school students who want to pursue careers in science, technology, engineering or mathematics fields. The purpose of this event is to honor, inspire, motivate and direct the top students in the country who aspire to be scientists or technologists, to stay true to their dream and after the event, the aim is to provide a path, plan and resources to help them reach their goal.
The Academy was founded on the belief that science, technology, engineering and mathematics (STEM) education plays a critical role in enabling the United States to remain the economic and technological leader of the global marketplace of the 21st century and that we must identify prospective talent at the earliest possible age and help these students acquire the necessary experience and skills to take them to the doorstep of vital careers. Based in Washington, DC and with an office in Boston, MA, the Academy was chartered as a nonpartisan, taxpaying institution to help address this crisis by working to identify, encourage and mentor students who wish to devote their lives to advances in society as scientists, technologists, engineers and mathematicians.
For more information visit http://www.SciTechLeaders.com or call 617-307-7425.