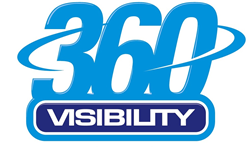 Toronto, Canada (PRWEB) April 27, 2017
Contact 360 Visibility today (416) 639-1737 or click here to learn more about the offer and how Microsoft Dynamics NAV or Dynamics GP will help businesses spend less and do more.
Growing a business takes more than just hard work. It needs deep insights, complete control over its finances, and the ability to streamline processes and reduce costs. It needs to delight customers every day. Without fail.
Chances are the current business management software isn't keeping up. In fact, it's probably holding the business back. Here's an opportunity to keep the business going and growing.
Microsoft Dynamics NAV and Dynamics GP are business solutions from Microsoft. They are easy to use, quick to implement, and have the power to meet a businesses needs today and as it grows. It's available for deployment in the Microsoft Cloud or on-premise. Microsoft Dynamics integrates natively with Office 365 email and Dynamics CRM.
For more information or to take advantage of this offer, 360 Visibility.
ABOUT 360 VISIBILITY
360 Visibility is a Toronto based Microsoft technology solutions provider, assisting clients around the globe, dedicated to enabling medium to enterprise and government organizations to make swift, well-informed, and profitable business decisions.
We are a Microsoft Gold Partner for Microsoft Dynamics GP, Dynamics NAV, Office 365 and Microsoft Azure Cloud Services, and the winner of the 2015 Microsoft Canada IMPACT Award for Fastest Growing Cloud Provider in Canada.