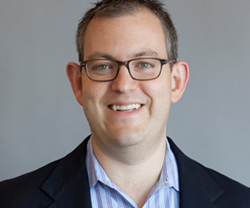 CareSet Labs today is releasing an important new open data set that describes the adoption of e-prescribing as measured in Part D Medicare data.
Houston, TX (PRWEB) April 26, 2017
CareSet Labs today is releasing an important new open data set that describes the adoption of e-prescribing as measured in Part D Medicare data. The dataset, called PaPR (Providers and Prescribing Records) details how different individual prescribers deliver prescriptions to pharmacies, either using e-prescribing, faxes or paper. The PaPR (pronounced "paper") data set aggregates this information on a per-prescriber basis.
"E-prescribing adoption is an important techo-policy issue, and this data set is intended to provide a means for policy makers, data scientists and entrepreneurs to understand how adoption is shifting, on a per-provider basis," says Fred Trotter, CareSet System's CTO. "Funding electronic health records is one of few bi-partisan goals of multiple previous administrations." But the expected improvements in data liquidity have not materialized and the health information that has been achieved has been underwhelming."
According to Trotter, the problem has been so pronounced that Congress directed ONC to investigate allegations of "data blocking" to see whether healthcare institutions or EHR vendors were intentionally preventing data from moving across the healthcare ecosystem.
"The government and health care providers have spent billions of dollars upgrading their computer systems and building electronic medical records. It's reasonable to ask what we're getting for that money. I'm hoping this new data set will be the first of many to help us get some answers," says Charles Ornstein, Senior Reporter, ProPublica.
The PaPR data set is important because electronic prescribing methods should enable more consistent and safer management of medications. EHR-borne prescriptions intend to ensure that a single patient is not given combinations of medications that might be dangerous. By delivering the right medications more consistently it is possible to enable greater patient adherence to medication regimes. This extensive use of automated formulary checking should ensure that patients are prescribed medications that their insurance covers and that more inexpensive drugs are leveraged first. All of these benefits rely on a robust infrastructure for e-prescribing. As a result, CMS has created several programs for specifically incentivizing providers to leverage e-prescribing, including the Meaningful Use and MACRA programs, which provide payments for EHR systems that are capable of e-prescribing.
CareSet announced the data set release jointly at the Pharmaceutical Management Science Association's annual conference in Orlando, FL and at the Health Datapalooza conference in Washington, DC. Access to the data set can be found at https://careset.com/labs/
Data scientist Fred Trotter previously released his data sets through DocGraph Journal, but released this data set and future data sets through CareSet Labs due to their proficiencies in working with Medicare data.
About Careset Systems:
CareSet Systems (https://careset.com) is the nation's first company with access to 100% of Medicare A, B and D claims and enables the nation's leading pharmaceutical companies to decode Medicare claims data to guide new drug launches.