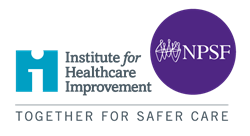 It is a great honor to welcome two such distinguished and accomplished experts
Boston, MA (PRWEB) May 02, 2017
The Lucian Leape Institute, a renowned patient safety think tank, has announced the appointment of two new members, effective May 1.
Donald M. Berwick, MD, MPP, former Administrator of the Centers for Medicare & Medicaid Services and President Emeritus and Senior Fellow of the Institute for Healthcare Improvement (IHI), was a founding member of the Lucian Leape Institute when it was established by the National Patient Safety Foundation (NPSF) in 2007.
David Michaels, PhD, MPH, former Assistant Secretary of Labor for Occupational Safety and Health and currently Professor of Environmental and Occupational Health at George Washington University Milken Institute School of Public Health, served on a 2012 Lucian Leape Institute roundtable addressing the health and safety of the health care workforce.
The Lucian Leape Institute is named for Dr. Leape, the patient safety field's most well-known advocate, who served as founding chair and remains a member. Since the NPSF merged with IHI on May 1 of this year, the Institute continues its work within IHI's safety program area.
"It is a great honor to welcome two such distinguished and accomplished experts," said Tejal K. Gandhi, MD, MPH, CPPS, Chief Clinical and Safety Officer, IHI, and President of the Lucian Leape Institute. "Their expertise, leadership, and insight will be invaluable as we expand our focus on culture and leadership to advance the safety of patients and the workforce."
Dr. Berwick was instrumental in the early work of the think tank, specifically in helping to outline essential areas where improvement is needed to transform the safety of the health care system. He was also a key contributor to the Institute's first white paper, which outlined the rationale and recommendations for reforming medical education to more broadly encompass patient safety science.
Among Dr. Berwick's many contributions to the health care field is his appointment by President Obama to serve as Administrator of the Centers for Medicare and Medicaid Services from July 2010 through December 2011. He has also served as Vice Chair of the US Preventive Services Task Force and Chair of the National Advisory Council of the Agency for Healthcare Research and Quality. His work on the National Demonstration Project on Quality Improvement in Health Care in the 1980s led him to help establish IHI in 1991. Since then, IHI has grown to become a leader in health and health care improvement worldwide .
Dr. Michaels was the longest-serving administrator of the Occupational Safety and Health Administration (OSHA) when he left his government position earlier this year. Appointed by President Obama in 2009, Dr. Michaels expanded OSHA's research and resources related to health care workforce safety. He has been an ardent advocate for raising awareness of emerging issues such as workplace violence in health care.
In 2012, Dr. Michaels served as a member of the expert roundtable that informed the LLI report on joy, meaning, and workforce safety in health care.
"Since its founding, the Lucian Leape Institute has been a leading voice for identifying top-level issues that need to be addressed if we are to transform the safety of health care," said Gary Kaplan, MD, FACMPE, chair of the Institute. "I know I speak for the other members of the Institute in saying how pleased we are to be working again with Drs. Berwick and Michaels as we seek to build upon successes made to date and further advance patient safety understanding and practice."
About the Lucian Leape Institute
The Lucian Leape Institute, established in 2007 by the National Patient Safety Foundation, is charged with defining strategic paths and calls to action for the field of patient safety, offering vision and context for the many efforts under way within health care, and providing the leverage necessary for system-level change. Its members are national thought leaders with a common interest in patient safety whose expertise and influence are brought to bear as the Institute calls for the innovation necessary to expedite the work and create significant, sustainable improvements in culture, process, and outcomes critical to safer health care. Learn more at http://www.npsf.org/lli.
About Us
The Institute for Healthcare Improvement (IHI) and the National Patient Safety Foundation (NPSF) began working together as one organization in May 2017. The newly formed entity is committed to using its combined knowledge and resources to focus and energize the patient safety agenda in order to build systems of safety across the continuum of care. To learn more about our trainings, resources, and practical applications, visit ihi.org/PatientSafety.