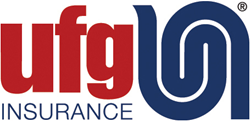 Cedar Rapids, IA (PRWEB) May 08, 2017
North Risk Partners (NRP) of St. Cloud, MN, has been named National Agency of the Year by United Fire Group (UFG). NRP has been an agency with UFG since September 1992. At that time, the company was known as Apollo Agency. In addition to its St. Cloud office, NRP also has Minnesota office locations in Red Wing, Rochester, Saint Cloud and Thief River Falls.
The agency named the National Agent of the Year award is among the highest-performing agency partners based on growth, profitability and professionalism. UFG's National Agency of the Year also demonstrates the ability to go beyond for their customers by providing outstanding customer service.
"While NRP has achieved remarkable growth and maintained strong profitability, those numbers don't tell the entire story," said Assistant Vice President and Marketing Manager, Great Lakes Division, Pat Kane. "Our underwriters, marketing representatives, supervisors and managers who've come to know this agency all view NRP as one of the truly great agencies. They are professional, reliable and dedicated to growing with UFG."
For more information about UFG, visit our website at http://www.ufginsurance.com.
###
About United Fire Group, Inc.
Founded in 1946 as United Fire & Casualty Company, UFG (Nasdaq: UFCS) is engaged in the business of writing property and casualty insurance and life insurance, and selling annuities through its insurance company subsidiaries. Headquartered in Cedar Rapids, Iowa, UFG is licensed as a property and casualty insurer in 46 states, plus the District of Columbia, and is represented by approximately 1,200 independent agencies. A.M. Best Company assigns a rating of "A" (Excellent) for the members of UFG. United Life Insurance Company is licensed in 37 states and represented by approximately 1,400 independent life agencies. In addition to its Cedar Rapids office, UFG also operates regional offices in Colorado, Texas, New Jersey and California. For more information, visit http://www.ufginsurance.com.