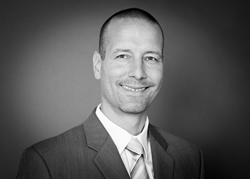 We are excited to be participating at Knowledge 17
Princeton, New Jersey (PRWEB) April 27, 2017
Kepner-Tregoe, a leader in IT problem solving, training and consulting for enterprises worldwide, invites all attendees of Knowledge 17 to visit booth #729 during Expo Hall hours for demonstrations of the company's latest plug-in for ServiceNow and Troubleshooting Simulation product.
"We are not only excited to meet our many clients at Knowledge 17, but also share the features and benefits of our newest products and services with everyone who is equally passionate about and committed to increasing IT stability in the most efficient and effective manner possible," said Christoph Goldenstern, Global VP of Strategy and Service Excellence.
Of the many benefits of Kepner-Tregoe's new Advanced Incident Management Plug-In for ServiceNow, those that empower Incident Managers to resolve major incidents provide enterprises with the most value.

Drives structured thinking and makes critical data visible at a glance
Enables Incident Managers to restore service faster
Integrates with standard incident records
Ensures automated hand-over of critical knowledge from Incident Manger to Problem
Manager (when both Kepner-Tregoe plugins are used)

Drives adoption and maximizes the ROI of ServiceNow implementations
Supporting KT's Advanced Incident Management Plug-In for ServiceNow, the company offers a comprehensive, three-tiered training and implementation program. It guides incident managers from a foundation of awareness and basic skills, with in-house or virtual training, to advanced training, coaching as well as process and systems alignment support, to deliver significant improvements in resolution time and cost.
"At Kepner-Tregoe, we have always placed primary emphasis on the training as well as the adoption of new skills and to drive behavior change and consequently measurable results as the most-critical component of optimum problem solving and performance of a company's IT team," said Goldenstern. "This is why we want to demonstrate our KT Troubleshooting Simulation at Knowledge 17."
According to Goldenstern, the KT Troubleshooting Simulation was developed to get organizations to results even faster. Learners are not only able to practice their problem-solving skills in a safe-to-fail environment, but also in a variety of settings: hands-on group practice, challenging exercises and live in-person coaching sessions with a certified KT expert.
The KT Troubleshooting Simulation also includes many enhancements, such as a workshop add-on, stand-alone sessions for those already well versed with KT process and the development of certified facilitators and unlimited use of the simulation via an enterprise license.
Knowledge 17 is May 7–11, 2017 at the Orange County Convention Center in Orlando, FL. For more information, visit https://knowledge.servicenow.com.
About Kepner-Tregoe - For almost 60 years, Kepner-Tregoe has empowered thousands of companies to solve millions of problems. We provide a data-driven, consistent, scalable approach towards Incident, Problem, and Change Management to deliver a world-class customer experience and increase IT stability by reducing downtime, issue recurrence and the cost of service.. We empower you to solve problems.
Kepner-Tregoe provides a unique combination of training and consulting services, designed specifically to reveal the root cause of problems and permanently address your organizational challenges. Our systematic, data-driven approach to problem solving will deliver measurable results to any company looking to improve quality and effectiveness while reducing overall costs