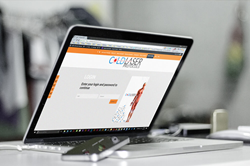 New Port Richey, Florida (PRWEB) May 02, 2017
Cold Laser Protocols is an exciting new company which focuses on providing specific protocols, or recipes, to doctors across the country who are using cold laser therapy. The company is an offshoot of a Florida based chiropractic office, Baywest Health & Rehab, and its success in treating patients with all kinds of joint pains using cold laser therapy. This success has led its owner, Dr Scott Coletti DC, to form this new company with the specific aim of helping other doctors, and ultimately patients, nationwide.
Cold laser therapy is a treatment that has been around for several decades, and has seen varying degrees of success. While manufacturers of cold laser equipment do provide instructions for use of their equipment, these protocols are somewhat lacking and provide little in the way of proven success. What Cold Laser Protocols will do is provide the missing link between manufacturer and doctor following several years of developing, testing, and measuring effects at Dr Coletti's Florida clinic.
This extensive research has given the company hundreds of different settings, or protocols, for many different conditions such as neck pain, shoulder pain, back pain, elbow pain, wrist pain, hip pain, knee pain and foot pain. In fact, pretty much every major joint is covered by these protocols.
The protocols are being contained in an easy to use software package that doctors will be able to purchase and then use with their own patients. The software guide the doctor through a series of questions that they will ask their patient, and as a result, the software will compile this data and produce a list of suggested protocols listing things such as settings, timings, and where to place the cold laser equipment.
The company suggests a minimum of at least eight treatments on a patient over a two or three week period, with the optimum treatment time being 16 treatments over four weeks. Each treatment will begin with the same set of questions, and with the expected improvement of the patient over the period, the software will then propose different protocols for that particular day's treatment.
The protocols will be a huge help to many doctors across the country. Many have already made the investment in the technology, but didn't get the results they hoped. With these new protocols, they can instantly improve the results of their practice, but most importantly, improve the quality of life of the patients they treat.
Dr Coletti states "... they [doctors] don't know the capabilities of it [cold laser therapy], they don't know how it works, they don't know what to do..." he continues, "I am fortunate that... with some good people around me, have come up with protocols on how it works and how it gets results."
The launch date is expected to be some time over the summer of 2017. The software is currently in development and will be offered to a select few doctors across the nation to test the software and the protocols. It will be simple to use and get results. Doctors will also be offered a full members area with access to promotional materials and a private members group to discuss successes and share information.
As Baywest continues to grow from strength to strength on the back of cold laser protocols, the hope is that many more clinics will also grow, ultimately leading to the successful treatment of patients across the nation.
About the author
Dr Scott Coletti DC is a doctor of chiropractic and has been practicing at his clinic, Baywest Health & Rehab in New Port Richey, Florida for over 16 years. He not only treats auto accident victims, but also people experiencing all kinds of joint pain, using techniques such as cold laser therapy and his newly trademark ManipuflexTM procedure. You can visit his main clinic website http://www.baywesthealth.com to learn more, and his new company website for Cold Laser Protocols here, https://coldlaserprotocols.com