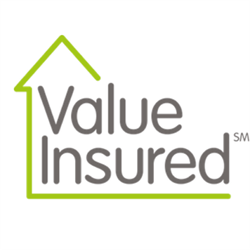 Probably the biggest surprise, though, has been the incredible response from loan officers and realtors, who are interested in becoming part of the team offering this product. This proves what we already knew – that Mortgage +Plus is a real differentiator
Dallas, TX (PRWEB) April 28, 2017
After a launching in January, First Heritage Mortgage's new Mortgage +Plus℠ program is seeing significant growth heading into the Spring buying season. As the only mortgage company to offer loans with down payment protection in the Maryland, Virginia and North Carolina markets, First Heritage Mortgage remains focused on delivering positive, pro-homebuyer down payment protection solutions within its fast-paced mortgage service area.
 
"As home prices and competition across the Mid-Atlantic continue to heat up, we find that many potential borrowers are seeking greater confidence in the home buying process," said Scott Kinne, Vice President, First Heritage Mortgage. "If home prices do become volatile, having peace of mind in knowing that their down payment can be protected is a game changer."
Recent data from the ValueInsured Modern Homebuyer Survey shows 79% of all non-homeowners in America want to buy a home, but many are concerned they could be buying at top of the market. Nearly 7 in 10 interested homebuyers (69%) indicated they would buy sooner if they were more confident about not losing their down payment due to market conditions. Additionally, millennial homebuyers are not sold on using big, name brand mortgage lenders, with 7 in 10 preferring to borrow from a local lender that provides value beyond just points and rates. (ValueInsured Modern Homebuyer Survey, conducted by Equation Research during April 1-7, 2017 among nationally representative sample of 1,047 U.S. adults)
"Given their expertise in the local real estate market and homebuyer-focused culture, we could not be happier about our relationship with First Heritage Mortgage," says Joe Melendez - CEO, ValueInsured. "They have a visionary management team who understands the need to deliver unique mortgage programs that include homebuyer protections like down payment protection."  
"With ValueInsured's help, we've introduced a new concept to the market – A mortgage product that mitigates financial risk and boosts confidence for home buyers," said Phil Denfeld, Vice President, First Heritage Mortgage. "With Mortgage +Plus, we bring a new kind of empowerment to our customers. We're removing the fear of a potential decline in home value after purchase and replacing it with peace of mind."
"The customer interest has been great and we continue to see momentum build as we increase awareness throughout our market," said Alex Wish, President, First Heritage Mortgage. "Probably the biggest surprise, though, has been the incredible response from loan officers and realtors, who are interested in becoming part of the team offering this product. This proves what we already knew – that Mortgage +Plus is a real differentiator in a competitive market"
First Heritage Mortgage provides Mortgage +Plus down payment protection coverage to all FHA loan borrowers at no additional cost. Conventional loan borrowers may also elect to receive down payment protection coverage through Mortgage +Plus. To learn more about purchasing a home with Mortgage +Plus protection, and for details on program requirements, visit fhmtgplus.com.
NOTE: Coverage restrictions apply. Please refer to http://www.fhmtgplus.com/faq for important information and disclosures on Mortgage +Plus down payment protection coverage and how it works.
Mortgage +Plus by First Heritage Mortgage is distributed by PVI Agency, LLC. PVI Agency, LLC dba ValueInsured is a licensed agency in all 50 states and the District of Columbia, and is not affiliated with First Heritage Mortgage. Term and conditions of the insurance described herein as Mortgage +Plus, including pricing, are determined solely by the issuer of the coverage and not by First Heritage Mortgage. The description of Mortgage +Plus contained herein should not be considered as a solicitation nor an offer to provide such insurance in any jurisdiction whatsoever where it would be unlawful to do so. Approval of a mortgage loan from First Heritage Mortgage will not be conditioned upon the obtaining Mortgage +Plus down payment protection.
About First Heritage Mortgage 
First Heritage Mortgage, LLC was founded in 1996 to be the premier source of mortgage financing in the Washington, D.C. metro area. As one of the region's largest privately owned mortgage companies, First Heritage is a direct lender, meaning every aspect of the mortgage process from start to finish in controlled in-house. Headquartered in Fairfax, Virginia, First Heritage also has branch locations in Charlottesville, Richmond and Woodbridge, Virginia; Bethesda and Prince Frederick, Maryland; and Raleigh, North Carolina. From the outset, First Heritage's blend of best in class service, combined with competitive rates and extensive products has won the confidence of the company's referral partners and legions of satisfied borrowers. Learn more at http://www.fhmtg.com.
First Heritage Mortgage, LLC is an Equal Housing Lender • Company NMLS ID# 86548 (http://www.nmlsconsumeraccess.org)
About ValueInsured
Based in Dallas, PVI Agency, LLC dba ValueInsured℠, is the only provider of down payment protection for modern homebuyers, giving them greater control and flexibility to sell their home even in a down market. ValueInsured's +Plus℠ down payment protection is available nationwide and is backed by one of the world's largest re-insurance companies, with over $8 billion in capital. http://www.valueinsured.com