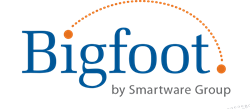 CENTER HARBOR, N.H. (PRWEB) May 01, 2017
Smartware Group, producer of the modern Bigfoot CMMS solution for maintenance teams worldwide, today announced 5ME as its preferred asset monitoring partner to deliver enhanced asset visibility and automation across the manufacturing enterprise for predictive maintenance (PdM) leveraging the industrial internet of things (IIoT).
5ME's Freedom eLOG, a cloud asset monitoring system, works in conjunction with cloud-based Bigfoot CMMS to deliver asset condition monitoring and maintenance activity automation. By deploying Freedom eLOG along with the Bigfoot Integration Suite, Bigfoot users can capture real-time asset data and value-added analytics, from individual machine performance to total production activity, using any web browser.
Specific asset events can be configured to auto-generate PdM actions in Bigfoot, such as corrective and preventive maintenance (PM) work orders and email notifications, based on operating time, temperature fluctuations or other variables. For example, maintenance and reliability teams can now program a machine that runs over a certain quantity of hours to trigger a PM and automatically notify the appropriate personnel via email and on their CMMS dashboard.
"Data is a powerful tool in reducing downtime, minimizing unplanned maintenance and preventing backlogs," said Paul Lachance, president and co-founder of Smartware Group. "The real-time data gleaned from Freedom eLOG combined with Bigfoot's advanced workflows and configuration truly equip maintenance teams to transform their 'fail and fix' maintenance practices into 'predict and prevent.'"
Proper PdM can stretch the longevity of assets while reducing the burden on limited labor and time resources. According to a recent survey conducted by Smartware Group in conjunction with Plant Services, only 10 percent of manufacturers perform an ideal percentage of condition-based maintenance, an important stepping stone toward achieving PdM.
""At 5ME, overall equipment effectiveness (OEE) and facilitating lean manufacturing is our priority," said Jeff Price, executive vice president at 5ME. "The integration between Bigfoot and Freedom eLOG improves equipment productivity and reduces downtime -- empowering manufacturers to predict asset failure and prevent against it through automation. Too much of current machine maintenance is reactive, halting productivity and digging into profitability. Smartware Group's Bigfoot CMMS solution complements Freedom eLOG in helping maintenance, production and reliability teams to increase manufacturing efficiency."
Interested and potential users can learn more about implementing Bigfoot CMMS with Freedom eLog and the benefits of asset monitoring and CMMS integration by attending a webinar co-sponsored by Smartware Group and 5ME, "Freedom eLog + Bigfoot CMMS: 24/7 Asset Visibility for Automatic PdM." The webinar will run on May 16 at 11:00 a.m. ET and May 25 at 2:00 p.m. ET. Register here.
For more information about Smartware Group, Inc. and its preferred partners, visit http://www.bigfootcmms.com/company/partners/.
About Smartware Group, Inc.
Smartware Group, Inc., headquartered in Center Harbor, N.H., produces Bigfoot CMMS for manufacturing, distribution, data centers, hospitality, mining, and energy & utilities industries.
Since 2002, Bigfoot has helped users worldwide improve facility and equipment maintenance operations with advanced capabilities that include a mobile app, safety/EHS, preventive maintenance (PMs) and predictive maintenance, work order scheduling, maintenance requests, asset lifecycle management, parts replacement inventory, and built-in reporting. Bigfoot CMMS' native functionality paired with its intuitive design allows maintenance professionals to implement the solution and get results quickly, often in a matter of weeks.
The Bigfoot solution earned a "Product of the Year" Gold award by Plant Engineering magazine, and previously won a Bronze Stevie® Award during the 11th Annual International Business Awards in the Best Interface Design category. Experience the Bigfoot difference by accessing a free trial at http://www.bigfootcmms.com/free-trial today.
About 5ME
5ME brings a proven suite of capabilities to industry, solely focused on increasing customers' manufacturing efficiency as a means of building profitable, competitive and sustainable businesses. Today, that mission is more critical than ever as manufacturers are under increasing pressure from agile competitors, capacity constraints, material cost increases, and skilled labor shortages. But there are still significant opportunities to improve existing operations and return lost profit to the bottom line. 5ME addresses five critical components – the five "M's" of Man, Material, Machines, Methods and Money – to improve a manufacturing enterprise's efficiency (the "E").