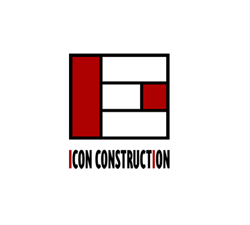 McKinney, TX (PRWEB) May 01, 2017
Today Icon Construction announced that it earned the honorable mention for "Permanent Office" by 2017 Modular Building Institute's (MBI) Awards Of Distinction panel. MBI's award criteria was based on architectural excellence, technical innovation and sustainability, and cost effectiveness.
According to the MBI website regarding this administrative office building said that, "Icon completed the design and construction of a 20 unit, 15,572 SF, 2-Story Modular Admin Facility for the VA. The floor plan and structural design was creatively crafted around the strict requirements and attention given to the relationships between groups and removing any disparity in size between offices for staff with the same position."
The award page continued by saying, "The immediate challenge was to provide a cost effective, permanent facility whose functionality and interior and exterior appearance blended with the adjacent buildings that tightly surrounded it. While negotiating the customer's desires against their budget for the project, Icon provided valuable alternatives where possible without sacrificing functionality, appearance and energy efficient sustainable features common to traditional permanent new construction at the VA installation."
Mansour Khayal, President of Icon Construction, said, "It is an honor to earn this award from the Modular Building Institute. We took great pride in providing a quality turnkey experience for the Veteran's Affairs Administration including everything from designing, engineering, manufacturing and constructing their new modular office. Icon Construction wanted the VA to have an office which it would be proud to use every day, and we are grateful that the MBI thought so highly of our project to include us in their 2017 Awards of Distinction."
According to Icon Construction's website and representatives, the company designs, plans, engineers, manufactures, constructs and offers finish out services for a wide range of permanent and temporary modular buildings. Recently completed and active projects for the company range from modular commercial buildings, offices, SCIF facilities, classrooms and educational facilities, daycare buildings, restaurants and retail buildings, hotels, assisted living, retirement facilities, medical and healthcare buildings, student housing and disaster relief. Icon also offers modular buildings for the United States government and Military branches; and it can offer, or partner with, those entities required to work with designations such as SBA Certified SDB, Veteran Owned, EDWOSB, and similar designations.
Interested parties may contact the company through its website and phone number contained with this release, and they also may follow the company on its social media channels:
Media interested in interviewing Icon Construction representatives on topics pertaining to modular construction may reach the company through the same means.