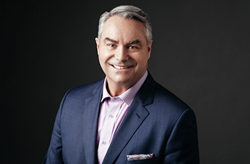 New York, NY (PRWEB) May 01, 2017
McKissack announces the appointment of Rance MacFarland as President, a new position to its corporate team headquartered in New York City with two Manhattan offices in Bryant Park and Harlem. As President, Rance will report to CEO Cheryl McKissack Daniel and will be responsible for overall management of the firm and for continuing to expand McKissack in the New York City and Philadelphia markets. As a family-owned legacy business for more than 110 years with a strong focus on civic-minded local CSR initiatives, McKissack has a rich history in the planning, design and construction of more than 6,000 projects. Today, as the oldest minority- and woman-owned design and construction management firm in the United States, McKissack generates $50 million in revenue annually and are currently developing major projects throughout New York City, including the Fulton Fish Market and Hunts Point Meat Market in the Bronx, Coney Island Hospital Redevelopment in Brooklyn, and The NYCEDC MART 125 Project and The Studio Museum, both in Harlem.
"I am honored to be part of the McKissack business and the innovative team that is investing in more than just bricks, steel, and concrete," said Rance MacFarland, President of McKissack. "McKissack has an extraordinary American history as the oldest minority and woman-owned construction company in the country originally founded in 1905. Today, the firm has spearheaded major projects throughout the region including: Medgar Evers College Redevelopment; Independent Engineer for the Metropolitan Transportation Authority; Harlem Hospital Center Modernization; Atlantic Yards/Barclays Center; World Trade Center Oculus; Columbia University Manhattanville Campus; and NYS Governor's Office of Storm Recovery Resiliency Projects."
With over 30 years of experience, Rance MacFarland is an established commercial and residential construction professional, with a record of winning and completing multi-million dollar projects. Most recently, MacFarland was CEO & Board Member of Pizzarotti-IBC, LLC, an Italian construction firm. He facilitated their initial entrée into the New York market, which resulted in the company gaining almost $1 billion of work under contract in 20 months. Previously, as CEO of IBC Groups, LLC, MacFarland launched and expanded the start-up company from $0 to $15M in two years, then negotiated the merger with the Pizzarotti Group. MacFarland was also President & CEO of Construction Management Services (CMS), where he developed the business unit into a nationally recognized Project Recovery BU, assisting the turnaround of $3B in projects.
"We're thrilled to have a seasoned industry veteran with a proven track record join our team and welcome Rance to the McKissack family," said Cheryl McKissack Daniel, Chief Executive Officer of McKissack. "From growing three construction companies into multi-million dollar businesses to managing a diverse range of commercial and residential clients, Rance's accomplishments and award-winning experience will enhance our mission of being a leader in the construction industry and creating innovative results for each of our projects," said McKissack Daniel.
McKissack is an ultimate American success story and has a rich African-American legacy in design and construction, with its original roots in slavery. Brothers Moses and Calvin Lunsford McKissack, whose grandfather was taught the building trade as a slave, established the country's first African American-owned architectural firm in 1905. William DeBerry, the youngest son of Moses, took the helm in 1968 and proceeded in nurturing the talents of his daughters, all of whom excelled in the fields of architecture, engineering and construction. When he became ill in 1983, William's wife, Leatrice B. McKissack, assumed the position of Chief Executive Officer and oversaw the completion of more than $300 million in design and construction work.
In 2000, Cheryl McKissack Daniel— a fifth-generation McKissack— became President and CEO of the firm. Under her direction, McKissack has contracted more than $50 billion in construction and employs over 100 engineers, architects and construction managers.
Rance MacFarland currently resides in New York City, received a BS in Business Administration from Regent University and is a Certified Construction Manager (CCM), a certified LEED AP BD+C professional, and a certified Project Management Professional (PMP). Rance sits on the board of the New York Building Congress Foundation and the Municipal Art Society Planning Board.
For more information, visit: http://www.mckissack.com.
About McKissack & McKissack
With its headquarters in New York City, McKissack is the oldest minority- and woman-owned design and construction management firm in the United States with two offices in Manhattan, and an office in Philadelphia. For five generations, McKissack has proudly upheld the standards of excellence established by Moses McKissack more than two centuries ago, has a strong focus on civic-minded local CSR initiatives and collaborates with various not-for-profit organizations including the ACE Mentor Program of America, Sanctuary for Families, STRIVE and the Women Builders Council. As a progressive construction industry leader—whose services include disaster recovery and resiliency, diversity consulting and workforce development—McKissack is always looking for the next challenge and the next opportunity to utilize its innovative, practical, and cost-effective solutions. McKissack is currently managing $15 billion in construction and is ranked by Crain's New York Business among the top woman-owned and minority-owned companies.