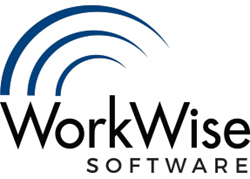 "Being named a Top Workplace for the seventh consecutive year is a remarkable feat for the dedicated team at WorkWise, who all play a vital role in our continued success."
Menomonee Falls, WI (PRWEB) May 02, 2017
WorkWise, a Wisconsin-based ERP and CRM software developer, is pleased to announce it has been recognized by the Milwaukee Journal Sentinel as one of the Top Workplaces in Wisconsin for 2017. WorkWise is the only Software Company to make the Top Workplace "Hall of Fame," an exclusive list of companies who have achieved Top Workplace status 7 or more times during the past 8 years.
The Top Workplaces are determined exclusively on the results of an employee feedback survey administered by WorkplaceDynamics, LLC, a leading research firm that specializes in organizational health and workplace improvement. The survey asks employees to measure a variety of aspects related to workplace culture and wellness, including Alignment, Execution, and Connection, to name a few.
"The Top Workplaces award is not a popularity contest. And oftentimes, people assume it's all about fancy perks and benefits," said Doug Claffey, CEO of WorkplaceDynamics. "But to be a Top Workplace, organizations must meet our strict standards for organizational health. And who better to ask about work life than the people who live the culture every day—the employees. Time and time again, our research has proven that what's most important to them is a strong belief in where the organization is headed, how it's going to get there, and the feeling that everyone is in it together." Claffey adds, "Without this sense of connection, an organization doesn't have a shot at being named a Top Workplace."
This achievement reflects WorkWise's steadfast commitment to its employees and upholding a culture that values open communication, personal development, mutual trust and respect while achieving results. Of the company's continued success, WorkWise President and CEO Wayne Wedell said, "Being named a Top Workplace for the seventh consecutive year is a remarkable feat for the dedicated team at WorkWise, who all play a vital role in our continued success. From our world-class products to our industry leading implementation and support services, our employees are integral to every milestone we achieve. This award is a true testament to their passion, commitment, and dedication to this company."
The Milwaukee Journal Sentinel published the complete list of Top Workplaces on April 30, 2017. For more information about the 2017 Top Workplaces lists, visit http://www.jsonline.com.
About WorkWise:
WorkWise is a leading developer of Enterprise Resource Planning (ERP) and Customer Relationship Management (CRM) solutions along with comprehensive implementation and support services. Our flagship products, WorkWise ERP and OnContact CRM are easy-to-use, quick to implement, provide a high return on investment and are offered either in a Cloud or on-premise deployment. Use of WorkWise applications provide more accurate and timely information that helps enable companies to grow and increase productivity.
WorkWise ERP offers make-to-order, repetitive and mixed-mode solutions to manufacturers to shorten cycle times and optimize manufacturing information, supply chain management, and manufacturing execution and planning. WorkWise ERP enhances operations by taking time out of the business processes and increasing value-add in products and services.
OnContact CRM is a full-featured, award-winning, browser-based CRM software solution that automates a company's sales, marketing and customer service areas. OnContact CRM has been awarded the TopTenREVIEWS Excellence Award in recognition of its unique design, customizability and superior features.
In addition, WorkWise has pre-configured integration between WorkWise ERP and OnContact CRM, which is unavailable from other ERP and CRM suppliers.
WorkWise is headquartered in the greater Milwaukee, WI area and has been inspiring companies to achieve new levels of success for over 15 years. WorkWise's proven business philosophy is customer inspired because they put customers first, listen to their requirements and deliver innovative business solutions. "Inspire Your Growth ™" to new levels of success with WorkWise software.