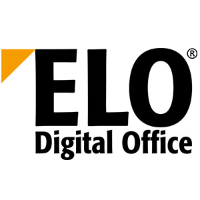 ELO Analytics underscores the continuous innovations that ELO builds into its ECM Suite
Chicago, IL (PRWEB) May 01, 2017
ELO Digital Office USA, enabling businesses to improve collaboration and streamline information management in a digital economy, announced today that it will present a new tool at the ChannelPro SMB Forum in Chicago: ELO Analytics, an integral component of the ELO ECM Suite. ELO Analytics features best-in-class analytics technology enabling users to gather and structure large volumes of data in a fraction of a second and visualize that data in real time through highly customizable, modern dashboards. ELO USA will demonstrate ELO Analytics along with the entire ELO ECM Suite at the ChannelPro forum in Chicago (Hyatt Chicago Rosemont, May 2).
"ELO Analytics is not an add-on but a new capability delivered in our ECM Suite and it underscores the continuous innovations that ELO builds into its Enterprise Content Management products," said Szilvia Horvath, president and CEO of ELO Digital Office USA. "The ChannelPro SMB Forum is an ideal opportunity for us to showcase our latest technology to a reseller community that is looking for solutions that will help to grow their business in a digital age."
Best-in-class Technology for Real-time Insights and Data Analysis
The underlying technology for ELO Analytics is based on a high-performance search with sophisticated analytics components that analyze and structure data in a matter of seconds. With ELO Analytics, ELO users can now analyze data in real time and create on-the-fly modern data visualizations. ELO Analytics seamlessly integrates with the ELO ECM Suite and a customer's processes, enabling new business insights and fact-based decisions. For example, users can now open all contracts within an active contract file straight from a risk analysis dashboard and, if deemed necessary, initiate a contract termination. The solution also enables:

Visualizations that allow statistical interpretation for detailed analysis through a variety of diagrams, tag clouds, charts, data tables, and more
Custom dashboards that combine visualization and statistical data and which filter options to narrow down data shown
Data Privacy tailored with sophisticated rights management including group and role functions
Integration with the ELO database for one-click access – does not require a separate data analytics database
The solution allows customers to evaluate and understand company data from one location, unlocking information in files, documents, or e-mails to secure actionable insights from data resources.
About ELO Digital Office USA
ELO Digital Office USA provides innovative digital content management solutions for organizations of all sizes and industries throughout the United States. ELOoffice, ELOprofessional, and ELOenterprise give businesses an electronic and secure way to easily capture, archive, and manage business documents and information – both paper-based and digital. A subsidiary of ELO Digital Office GmbH (founded in 1998), ELO USA is headquartered in Boston, MA and is part of a network of global ELO offices throughout Asia, Australia, Europe, and North and South America. ELO Digital Office GmbH has an extensive network of global business partners and maintains technology partnerships with industry leaders such as IBM, Microsoft, and SAP. Visit ELO USA. Follow us on LinkedIn and Twitter.
###
All product and service names mentioned herein are the trademarks of their respective owners.